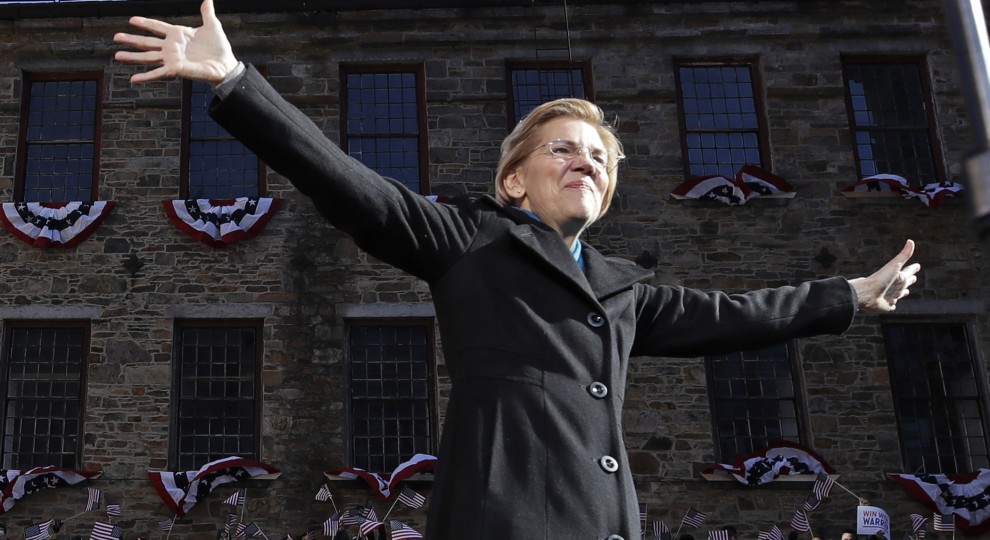 Pocahontas aka Elizabeth Warren has officially launched her 2020 presidential bid. She kicked off her campaign with some goofy speech held in Lawrence, Massachusetts. This is a town that has been overrun with Hispanic drug dealers for decades. It is a very enriching place though.
Vowing to "fight my heart out," Sen. Elizabeth Warren on Saturday formally declared her candidacy for president.

The populist Democratic senator, who was re-elected in November to a second term representing Massachusetts, pushed her progressive platform as she told her life story of growing up "on the ragged edge of the middle class" and spotlighted her efforts on behalf of working class Americans.

But Warren made no mention of the swirling controversy over her longstanding claims of Native American heritage, which resurfaced over the last week and served as a major distraction as the senator geared up for her much anticipated official campaign launch.
Her speech promoted pure Communist doctrine talking about climate change, equality and other nonsense. That's all you really need to know about it. The Democrat nomination process is going to be about who can out-Commie one another.
But her bogus claims of being an injun are going to dog her throughout this process. Plus, are Democrats going to support a candidate who is going to be openly trolled as Pocahontas by Donald Trump? I definitely don't think they will. She's got too much baggage to win and she's a White female. She's not vibrant enough and tried to falsify her vibrancy.