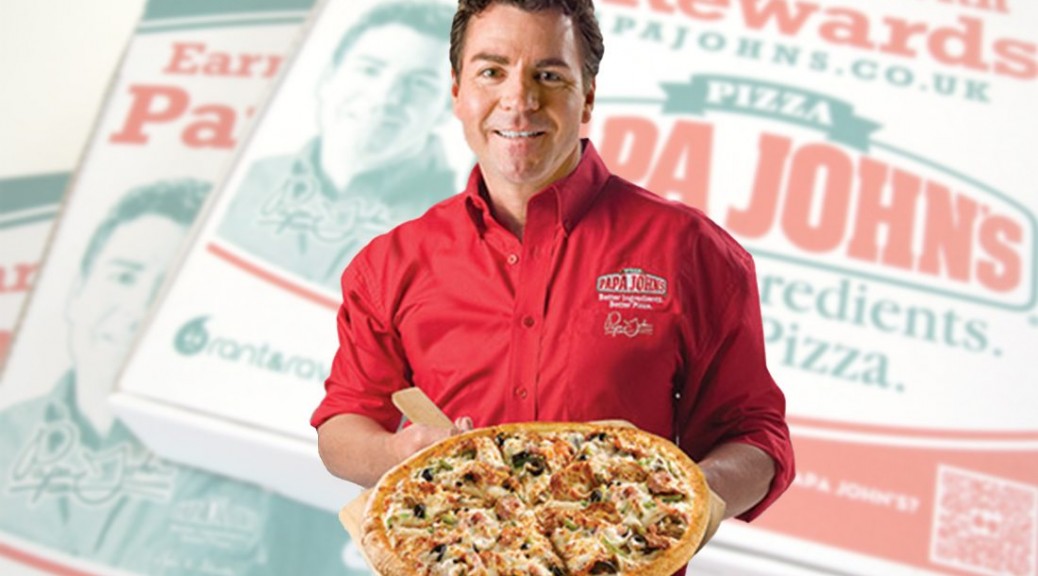 Papa John said "nigger" and is apologizing for it. He doesn't understand that apologizing never works.
The founder of pizza chain Papa John's is apologizing for saying the "nigger" word during a conference call.
CNBC:
Papa John's founder John Schnatter admitted to using the N-word during a May conference call and apologized for the comments after Forbes magazine detailed the incident in an article Wednesday.

"News reports attributing the use of inappropriate and hurtful language to me during a media training session regarding race are true," Schnatter said in a statement released by Papa John's. "Regardless of the context, I apologize. Simply stated, racism has no place in our society."

Schnatter was on a call with marketing agency Laundry Service when he tried to downplay comments he made about the National Football League and allegedly said, "Colonel Sanders called blacks n—–s," and complained that the KFC founder never faced public backlash. The call was a role-playing exercise for Schnatter to prevent future public relations fumbles.
So he wasn't even using the "nigger" word in an insulting way towards blacks. He was simply stating that Colonel Sanders called blacks niggers.
There is no reason for him to apologize for this. Besides, blacks say "nigger" over and over again but for some reason it's only a problem when White people say it.
Late last year, Papa John was fired as the head of Papa John's because he made insensitive remarks about the niggers in the NFL protesting the national anthem. That in of itself was ridiculous. Even worse was how he criticized the Alt-Right for declaring Papa John's the official pizza of the Alt-Right. He should have accepted the endorsement. Cucking out does not work!
I'm just fucking sick of these Jew-enforced politically correct norms that we have to deal with in our society. Why the fuck do we have to walk on eggshells with this shit? People shouldn't lose their job or face societal consequences because they say a word like "nigger."
If you want to say "nigger" than just say it. What are they going to do if all White people starting calling blacks niggers? Nothing is what they'll do. Nothing!
NIGGER, NIGGER, NIGGER, NIGGER, NIGGER!