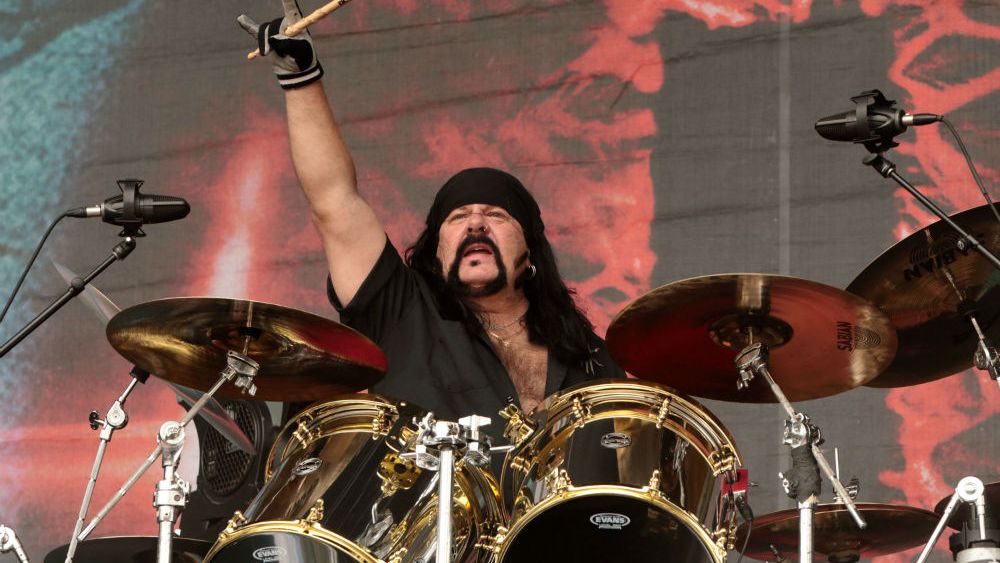 RIP Vinnie Paul (1964-2018)
Back in the 1990s before I really got into electronic music, I was a huge fan of metal. And I'd say I'm still a fan of the stuff that came out during this time. It was great music driven entirely by testosterone and rage.
Unfortunately, this type of music has mostly been pushed out of the mainstream in favor of all sorts of gay faggot shit. And I'm just going to go ahead and blame the Jews for this phenomenon because who else would be responsible?
Pantera was one of the metal bands of that era that I enjoyed. I owned a few of their albums. Cowboys from Hell, Vulgar Display of Power and Far Beyond Driven come to mind. I even saw them live in concert once before cell phones ruined the live concert experience.
"Walk" was one of their most well-known tracks.
So the fact that Vinnie Paul just passed away at the age of 54 is making feel a little old. His cause of death is not immediately known right now.
Paul was the co-founder of Pantera alongside his brother Dimebag Darrell who died in 2004 after getting shot by a psychotic ex-Marine during a live performance in Columbus, Ohio. And I remember seeing that incident all over the news when it happened. It's hard to believe that 14 years has passed since then.
Pantera was one of the more significant metal bands of the 1990s and they certainly made their mark on the youth of that era. Paul's passing is definitely sad news.
I'll just end this by leaving you with one of my favorite Pantera songs.