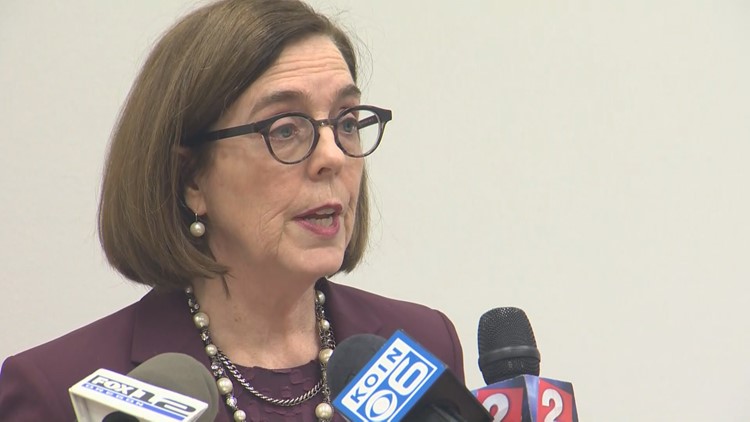 Oregon Governor Kate Brown otherwise known as cunt.
A county judge ruled that the executive order locking down the state of Oregon by the cunt governor was null and void.
A county judge has declared Oregon Gov. Kate Brown's coronavirus restrictions "null and void" because she didn't have her emergency orders approved by the Legislature. https://t.co/3DDIzlkG4s

— Breitbart News (@BreitbartNews) May 18, 2020
This was immediately followed by an Oregon Supreme Court ruling allowing her lunatic lockdown to continue while the case is argued.
The Oregon Supreme Court just ruled: My emergency orders to protect the health and safety of Oregonians will remain in effect statewide while the court hears arguments in this lawsuit.

— Governor Kate Brown (@OregonGovBrown) May 19, 2020
Unfortunately, the Oregon Supreme Court is loaded with leftists, many of who this cunt appointed herself. They are most likely going to rule in favor of the cunt.
People have to keep protesting until this stupid bitch is removed from office. The cunt is using vague terms like "science" without providing any data or facts to justify the continued lockdown.
At time of writing, there have only been 138 coronavirus-related deaths in Oregon. This small number of dead, does not justify destroying the entire state economy in a state that has a population of over four million people. And we know that these official statistics are wildly over inflated considering how they are tabulated.
It's absolutely insane what this stupid old skank is doing to the people of Oregon. She's a criminal and belongs in prison.