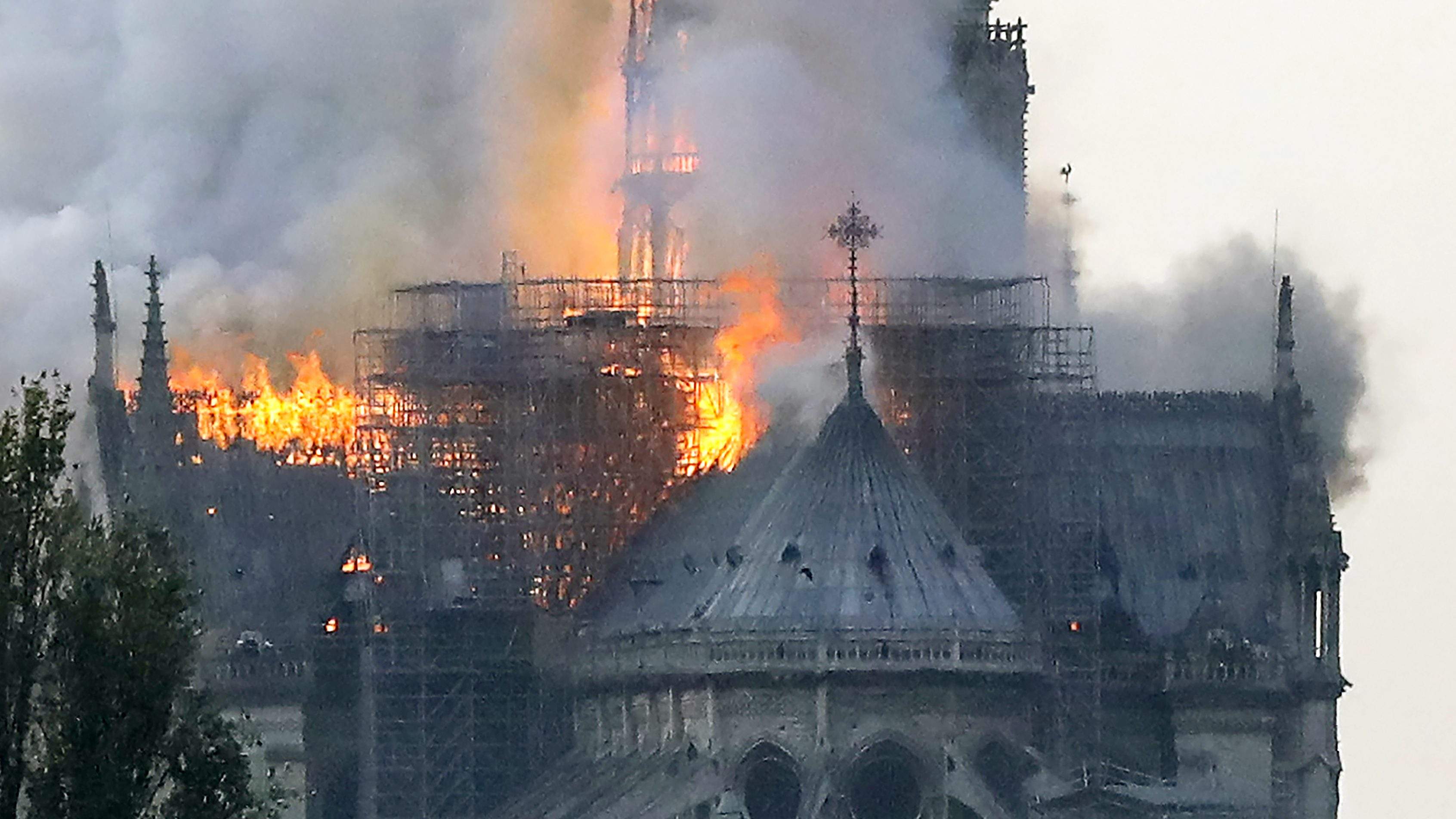 The famed Notre Dame Cathedral in Paris is on fire and it looks like the damage is incredibly severe.
The horrifying moment the spire of the Notre-Dame cathedral in Paris collapses

For LIVE updates follow our team: https://t.co/sdmwa4wCZn pic.twitter.com/6IR6WPaYJp

— The Telegraph (@Telegraph) April 15, 2019
Huge fire breaks out in Paris' famous Notre Dame cathedral https://t.co/1VcCei95e2 pic.twitter.com/OxZyHVIiWq

— TIME (@TIME) April 15, 2019
This has been one of the most famous buildings in the entire city. Before the fire, I saw a story about how the building required millions of dollars of renovations. The building was completed in 1260 so obviously a building this old requires a great deal of maintenance.
But the destruction of this building is really just a sad metaphor for what's happened to Western civilization in general. Anybody who travels to Paris realizes that it isn't Paris any longer. It is a cesspool filled with all sorts of genetic waste lingering around. I have no desire to visit the city because of this. Maybe if the Yellow Vest movement is successful in taking back France I'll reconsider.