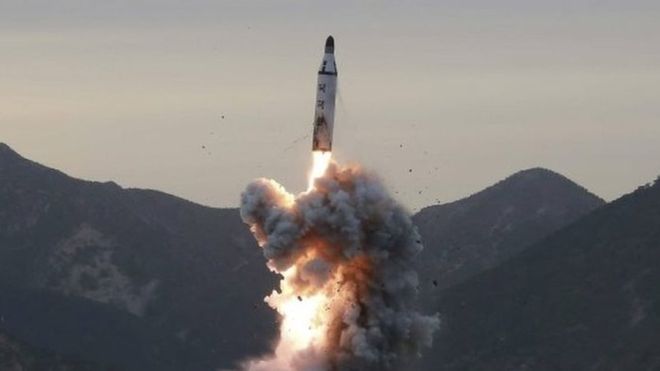 North Korea is reminding the United States how unreasonable their stance has been with ongoing peace negotiations.
Breaking a month-long lull in missile tests, North Korea fired two short range projectiles into the sea off its east coast on Thursday in what appeared to be the latest try out its new multiple rocket launchers, South Korea's military said.

The test-firing came as the clock ticks down on the year-end deadline that Pyongyang had given the United Stated to show flexibility in their stalled denuclearisation talks.

It also coincided with the U.S. Thanksgiving holiday, and took place one day before the second anniversary of the North's test of an intercontinental ballistic missile (ICBM) capable of hitting the U.S. mainland.
The main problem is that the Zionist lunatic Mike Pompeo has been heavily involved in the talks with North Korea. He's been a major advocate of not giving North Korea any type of sanctions relief unless they fully denuclearize. In fact, he probably just wants war with them because he's crazy and thinks a world war will bring about the rapture and a return of Jesus to earth.
But this is clearly not a reasonable position. The North Koreans saw what happened to Libya when they ended their nuclear weapons program. They are not going to give up their main bargaining chip unless some real good will is established between the two parties. They have to be given something meaningful in return for concessions on their side.