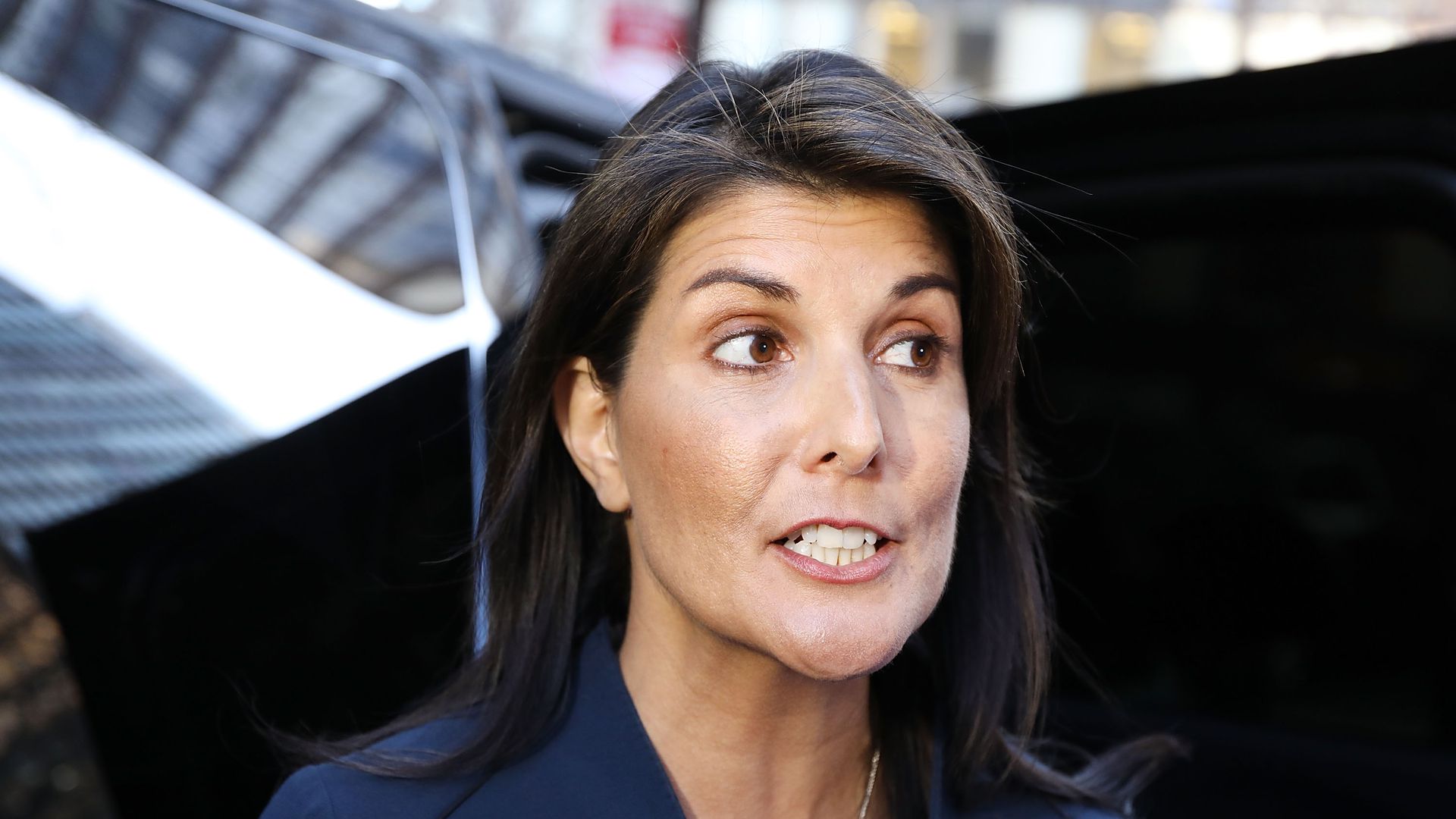 Nimrata Randhawa aka Nikki Haley is causing all sorts of problems. She claimed that new sanctions on Russia were set to be announced on Monday even though nothing was finalized. Now she's involved in a drama spat with the White House itself over the issue. Specifically she got into a war of words with the Jew Larry Kudlow today.
U.S. Ambassador to the United Nations Nikki Haley responded Tuesday to a claim from President Trump's top economic adviser that she "got confused" when she said the U.S. would impose additional sanctions on Russia.

"With all due respect, I don't get confused," Haley told Fox News's Dana Perino in a statement that was read on-air and quickly spread on Twitter.

Top White House economic adviser Larry Kudlow on Tuesday morning said that Haley "got ahead of the curve" in announcing the sanctions.

"There might have been some momentary confusion about that," Kudlow told reporters in West Palm Beach, Fla., ahead of President Trump's meeting with Japanese Prime Minister Shinzo Abe.

Haley said Sunday that the U.S. planned to impose sanctions on Moscow as early as Monday. But the White House walked back her announcement the next day, saying no decision had been made.

Kudlow downplayed suggestions that the mix-up resulted in a rift between Haley and Trump, who has at times been hesitant to forcefully criticize Russia.

Kudlow said that the Treasury Department has prepared a package of additional sanctions against Russia, but that nothing has been finalized.
This idiotic woman has no business being the UN Ambassador. Like a typical female she is instigating drama because she falsely claimed that sanctions were happening. Instead of admitting that she made a mistake, she has claimed that she doesn't get confused and is at fault for nothing. That's because strong and empowered women can never be held accountable for mistakes they make.
This bitch should be fired. Not only is she a drama queen, but she's a warmongering whore promoting the interests of Israel and Jews over America. Every time I see her ugly brown face in these UN Security Council meetings I vomit in my mouth!