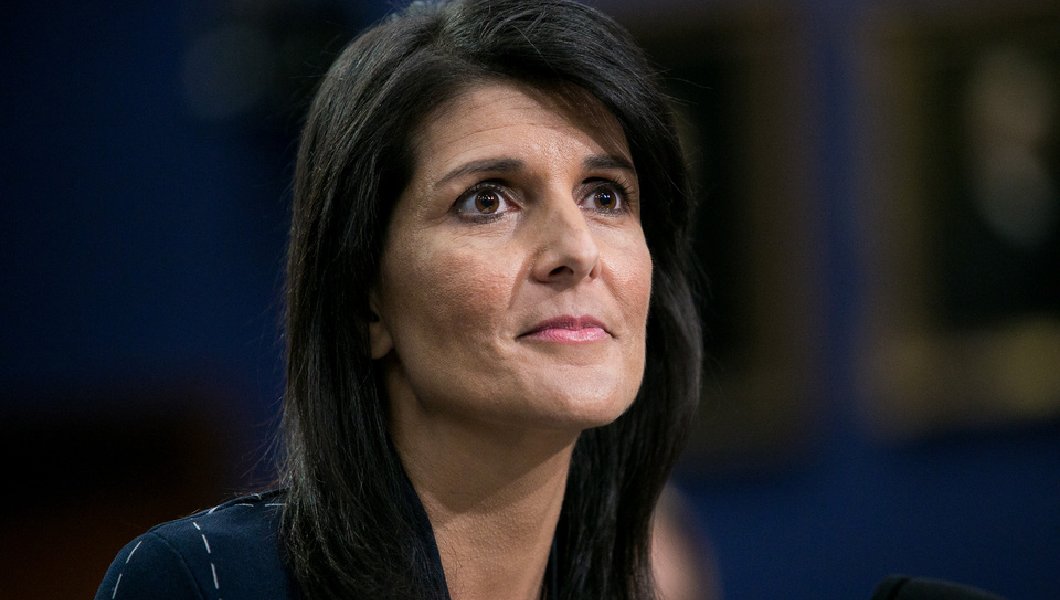 Yesterday, Nimrata Randhawa aka Nikki Haley called for a UN Security Council meeting over the Iran protests.
CBS:
The U.N. Security Council held an emergency meeting Friday called by the United States to consider the protests that have roiled Iran in recent days. After garnering Russian support for an open Council meeting, U.S. Ambassador Nikki Haley made her point that the protests in Iran are not sponsored by outside agitators and that the Iranian government is "now on notice" that the world is watching, reports CBS News' Pamela Falk.

Haley spoke Friday after her country called the meeting. She said the international community must also "do more" to prevent Iran from silencing protesters' messages, particularly by blocking some social media platforms.
The meeting was an embarrassment. There was no reason for her to call such a meeting.
And lol at her accusing Iran of silencing protesters by blocking access to social media platforms. Why should they allow subversive agitators backed by foreign entities to openly communicate as they attempt to overthrow the government?
Meanwhile here in the United States, myself and many others are banned from Twitter and other social media platforms for our political views. The government also conspired to shut down the Unite the Right rally in Charlottesville last August. So where's free speech and free expression in this country? How about we correct things here in America before lecturing other countries about social media access. This type of thing just makes us look stupid on the world stage.
Other nations including France publicly questioned the need for such a meeting. The situation with the protesters was widely viewed as an internal matter for the Iranians to deal with. It certainly did not raise to the level of something the UN Security Council should be discussing.
The Zionists were hoping that they could engineer enough protests and riots inside the country so they could accuse the Iranian government of human rights violations. This agenda has failed and this stupid UN Security Council meeting is just the culmination of that failure.