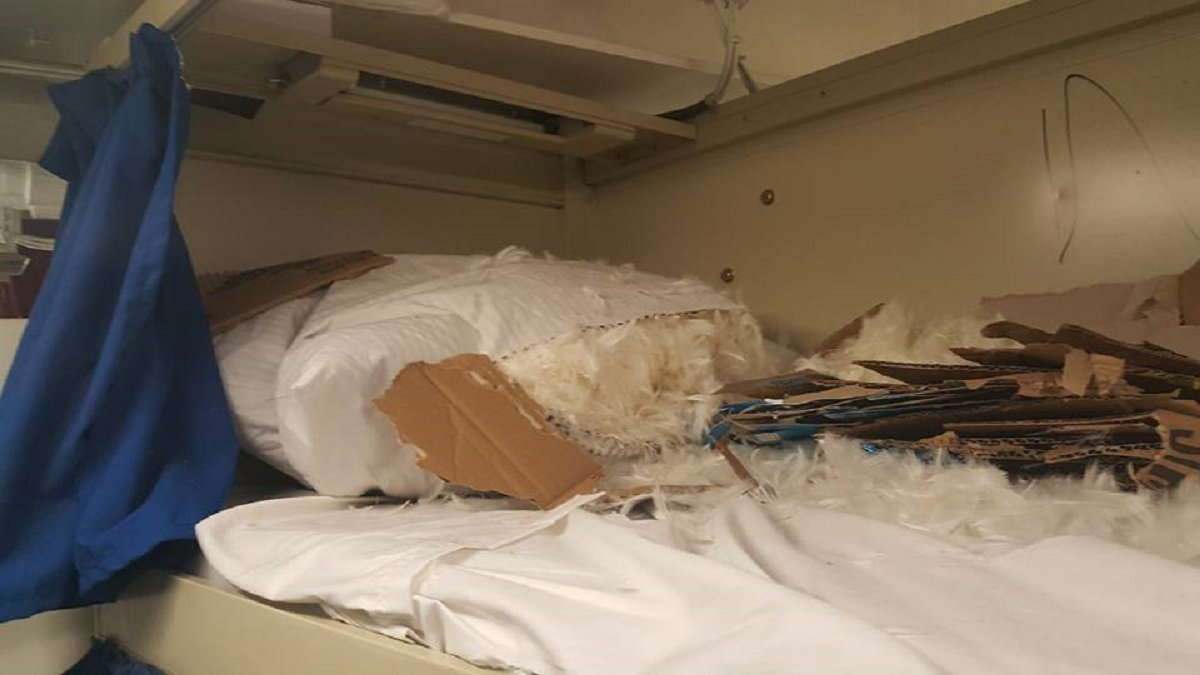 This nigger destroyed his bunk bed and claimed he had a hate crime done against him!
So another nigger has been caught faking a hate crime against himself. This time it was a Navy sailor.
A sailor who claimed someone scrawled racial slurs on his bed aboard an aircraft carrier —sparking a viral Facebook post in the process — staged the incident himself, the Navy said Friday.

Marquie Little, a 27-year-old African American seaman, posted photos to Facebook on Nov. 15 under an alias that showed his rack on the carrier George H.W. Bush covered in trash and racial slurs.

"I proudly serve the Navy and this is what I'm receiving in return," he wrote in the post.

"It's not my first time being called a word such as that," the aviation boatswain's mate airman said in a phone interview later that month. "It puzzled me as to who would do it and why they would do it."
There's been numerous incidents where Jews and Blacks have been caught staging hoax crimes against themselves. It is really an insane phenomenon that needs to be dealt with.
Maybe a law should be passed that punishes Jews and Blacks with the death penalty if they're convicted of hoaxing hate crimes against themselves. Or maybe we should just not have them in our countries to begin with. I think I like that idea better.