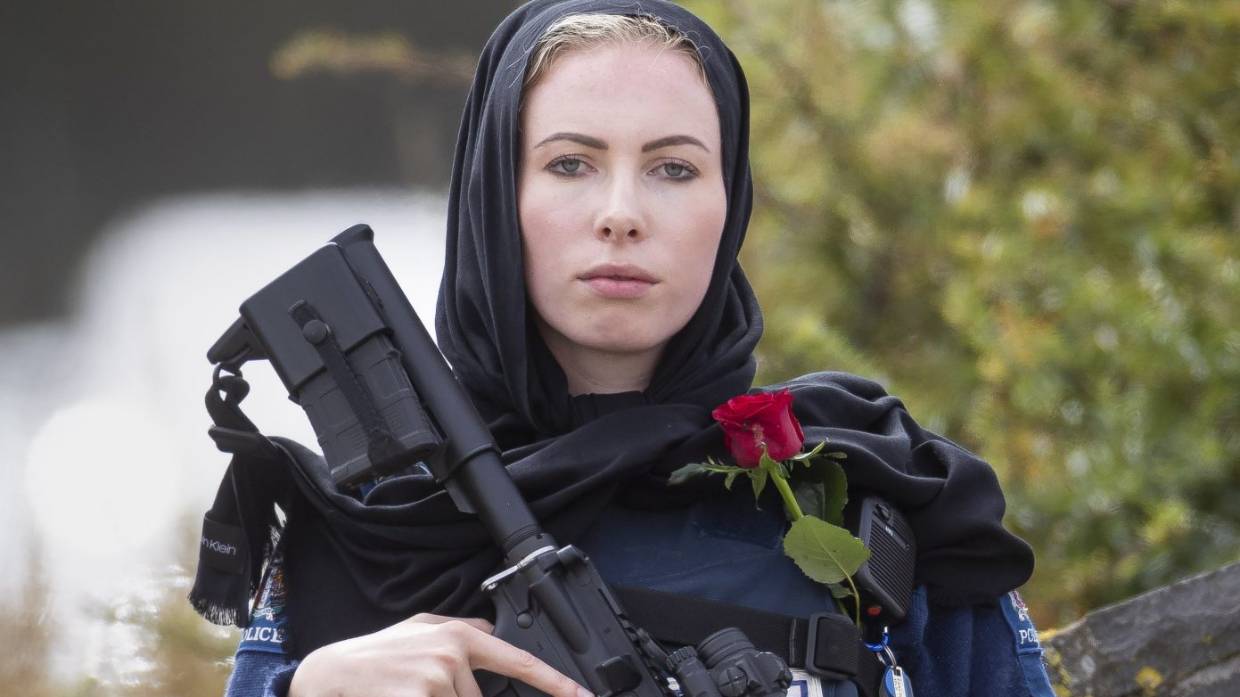 Considering that New Zealand is an Islamic government, it only makes sense that its police would be encouraged to convert to Islam. New Zealand police are literally taking courses about Islam at mosques now.
New Zealand police take courses about Islam in the same mosque of the incident. this has increased interest in Islam from many of them. Allah swt is the best of planners.mashallah"
May Allah guide them pic.twitter.com/uSh1fLc0ML

— SaM (@Qazi_Samee) March 20, 2019
And they're taking courses about Islam at the same mosque that was attacked. The same mosque that was also serving as an Al-Qaeda recruitment center.
And then we have pictures like this.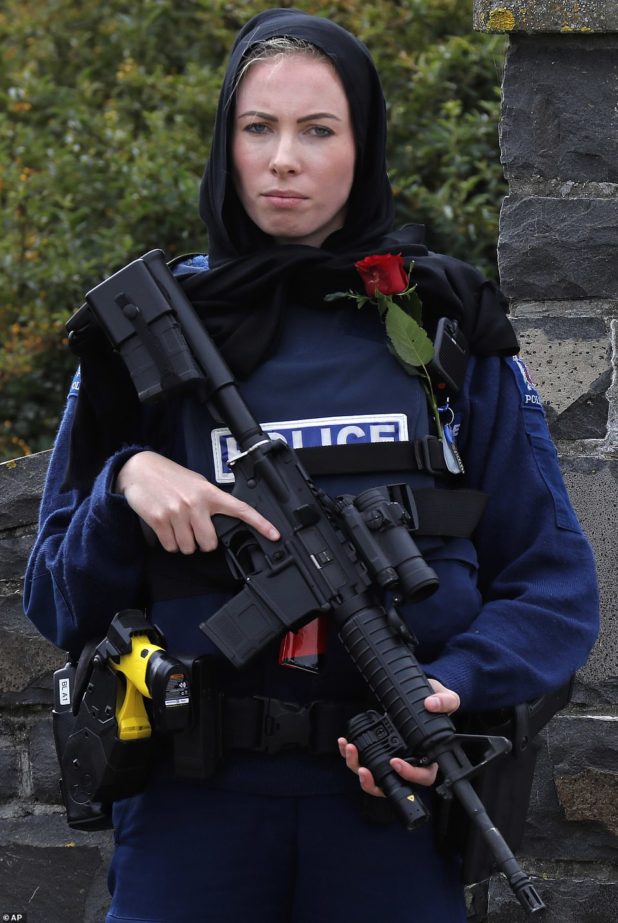 And this.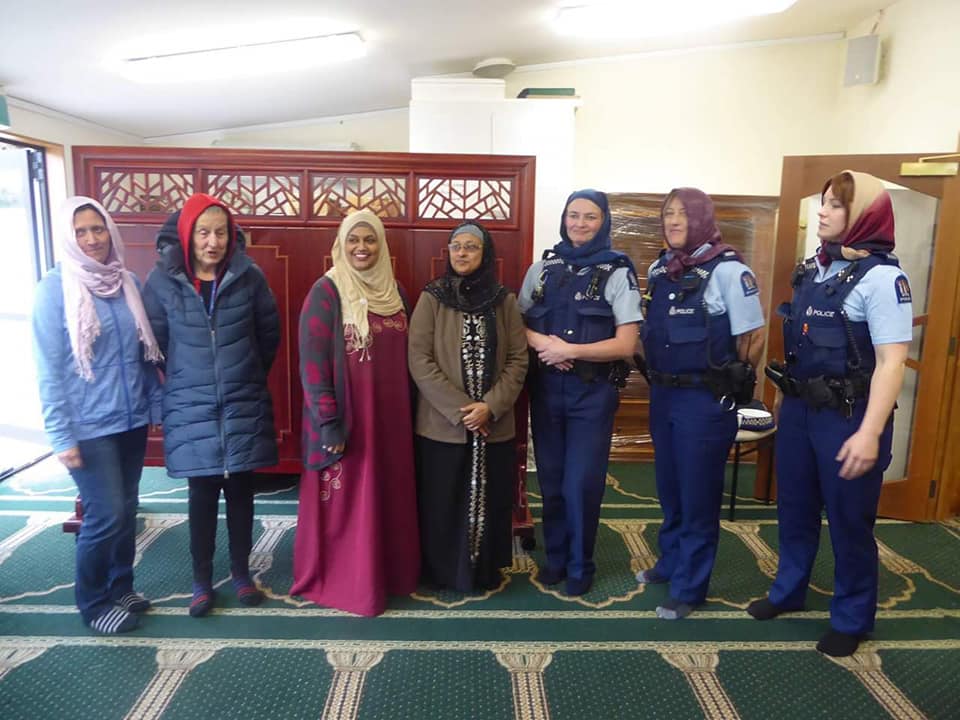 You even have White women supporting the New Zealand police converting to Islam by wearing hijabs themselves.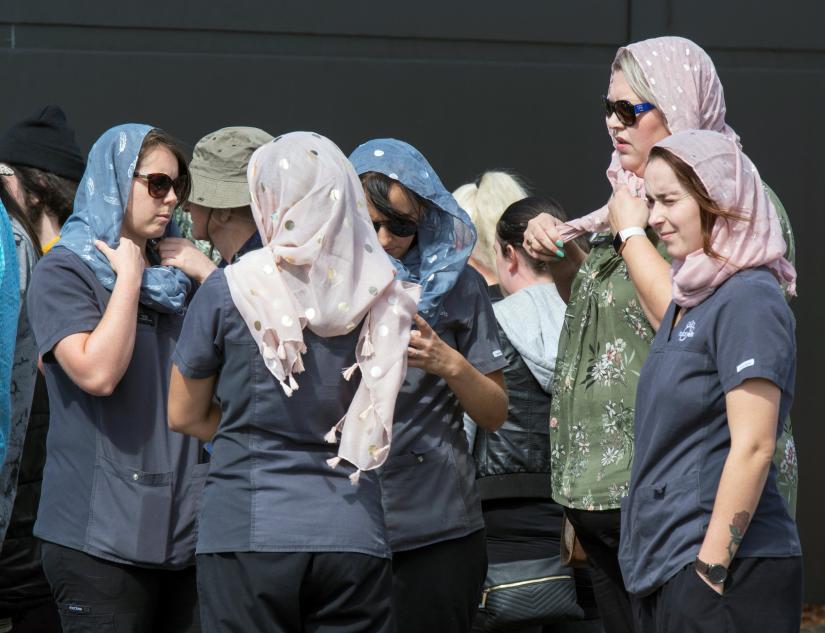 And as all this is going on, the Islamists in the New Zealand government are arresting people and threatening them with 10 years in prison for possessing the Brenton Tarrant self defense video. They're also banning guns and censoring the Internet.
It couldn't be any more clear that the New Zealand government is run by Islamic fanatics who hate freedom. I'm fully expecting them to issue a decree renaming the city of Christchurch to Mohammedmosque.