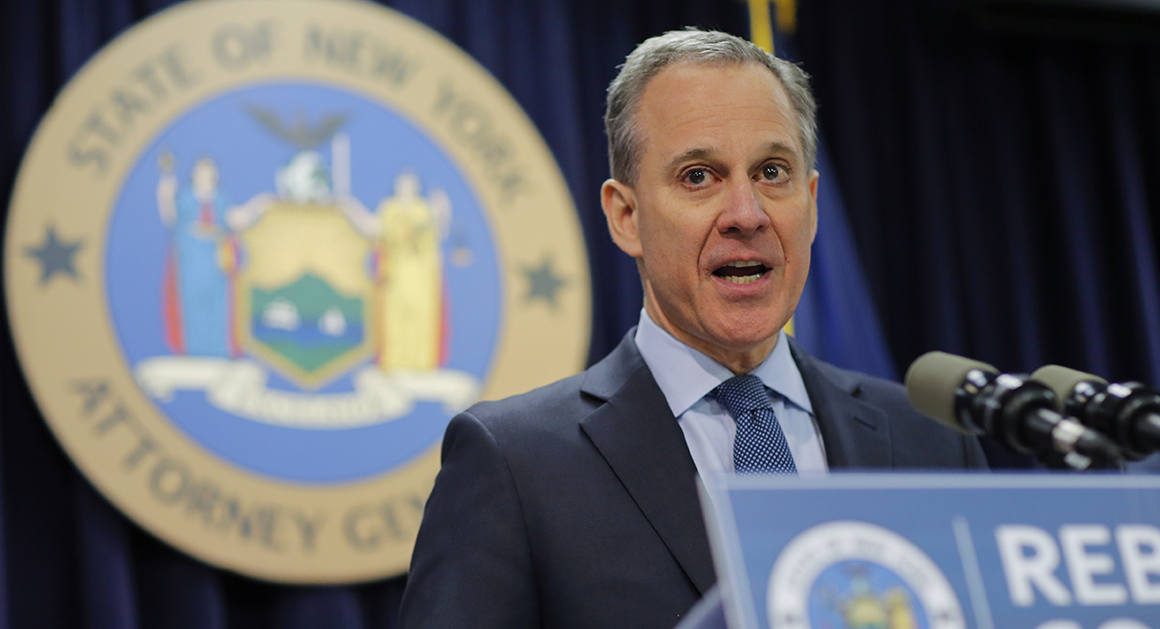 Eric Schneiderman the kike New York Attorney General has been a big supporter of the #MeToo movement. Despite his support, he now finds himself a prime target of it.
Four women accused New York Attorney General Eric Schneiderman of physical abuse in an article released late Monday afternoon. The New Yorker reported that four women who had sexual relationships with Schneiderman had told the magazine of abuse at his hands, including two who allowed their names to be published and said Schneiderman slapped and choked them. "In the privacy of intimate relationships, I have engaged in role-playing and other consensual sexual activity. I have not assaulted anyone," Schneiderman said in a statement to The New Yorker. "I have never engaged in nonconsensual sex, which is a line I would not cross." As attorney general of New York, Schneiderman has targeted big banks, cryptocurrency exchanges, The Weinstein Co. and President Donald Trump.
"I am the law." Four women accuse NY attorney general and #MeToo  advocate Eric Schneiderman of violent physical abuse. Several gave harrowing accounts of violence, fear, and intimidation to @JaneMayerNYer and me in our @NewYorker investigation: https://t.co/JCkFKf9lvR

— Ronan Farrow (@RonanFarrow) May 8, 2018
This is some funny stuff. Several women are accusing him of physical violence and sexual abuse. He apparently even threatened to tap phones and kill some of them. His excuse of it being some type of consensual S&M thing is hilariously ridiculous.
Quite frankly though, I don't necessarily give a shit if this kike did or didn't do this stuff. These whores got what they deserved by being involved with such a ridiculous individual in the first place.  But as we know, when it comes to the #MeToo movement you are guilty until proven innocent. That's been the standard set by the Jew-run media. So this kike Schneiderman needs to resign his job immediately.
#MeToo is the gift that keeps on giving. Let's hope it brings down many more kikes!