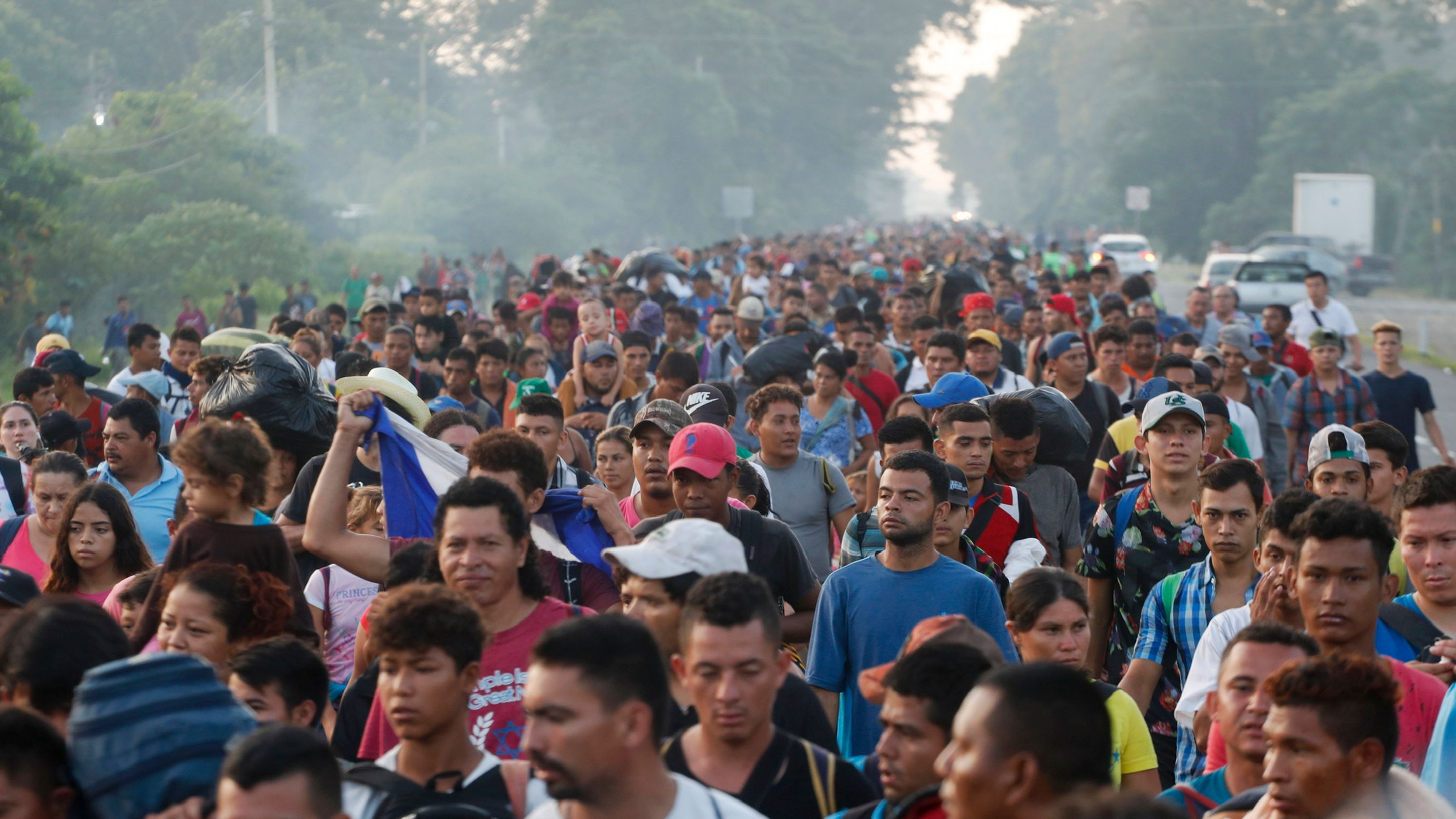 Congress is going to spend the next three weeks trying to hash out a negotiated deal on the wall and border related issues. This is happening as a new caravan of Aztec savages has formed in Central America with the goal of invading America.
The ranks of a new Central American migrant caravan reportedly grew in size to more than 12,000 as of Friday. The caravan is now heading to Mexico's southern border.

Mexican immigration officials in the city of Ciudad Hidalgo, which borders Guatemala, are establishing procedures to expedite the process in which to approve one-year humanitarian visas for members of the Central American migrant caravan who are arriving daily. The one-year humanitarian visas, promised by Mexico's new President Andrés Manuel López Obrador, is a newly adopted policy which allows migrants to legally travel and work during their stay in Mexico.

The new policy of handing out humanitarian visas began on January 17 in response to the new caravan of primarily Honduran migrants who left their home country and headed towards the Mexican border on January 15. Officials originally estimated the caravan's size at about 2,000. Mexico now claims the caravan's population swelled to over 12,000 migrants, according to local media and Breitbart Texas sources.
This is a ton of vibrancy and enrichment that is heading our way. This is why we need a wall and proper border security.
I am very pessimistic that this Congressional conference that has been organized will be able to come to a deal within three weeks. When this caravan comes, President Trump needs to use it to declare a national emergency and build the wall unilaterally. He should also order the entire border be shut down until the border is properly secured.
These caravans are going to continue heading north until there's proper border security. We also need to remove any and all incentives that attract these savages here in the first place. We have all of these ridiculous policies that represent a honey pot to all of these third world apes. It's disgusting and insane.