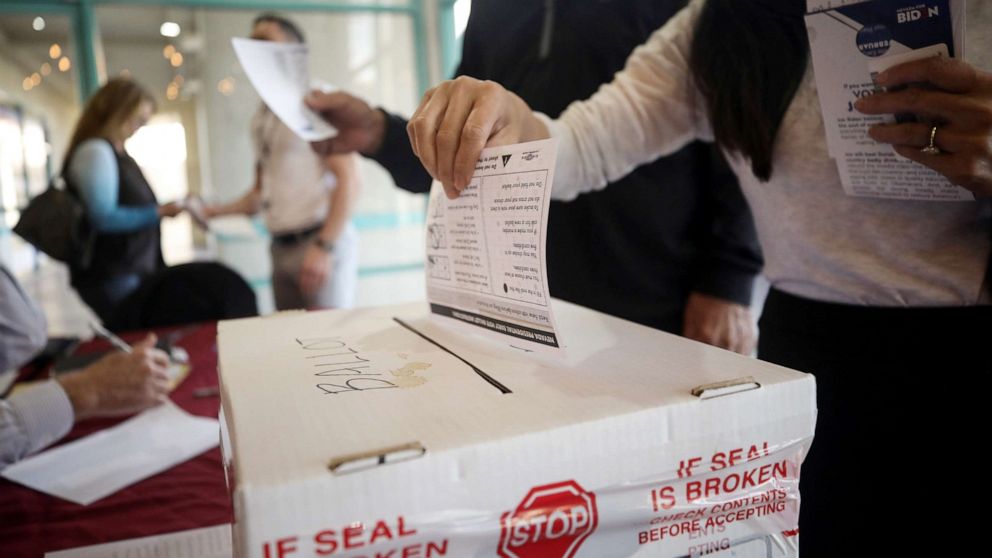 The Nevada Democrat Party has decided to make their caucuses as complicated and secretive as possible. They will be using weird technology from Google to calculate votes while forcing volunteers to sign non-disclosure agreements.
One day before the Nevada caucuses, the state Democratic Party has asked all caucus site leaders to sign a nondisclosure agreement preventing them from talking to the news media. State party officials began to present the agreements to site leaders Friday.

Nevada State Democratic Party officials said it was standard procedure to make such requests, because paid and volunteer caucus site leaders are often given information about the party's strategy and methodology. The existence of the agreement was first reported by CNN on Friday.

The agreement specifically bars volunteers and staff members working the caucuses from talking to the news media, even if they are unnamed.

"If I am a volunteer and answering phones at the N.S.D.P. office or volunteering at an official N.S.D.P. event, I am a representative of the N.S.D.P. and am not authorized to speak to the press unless given permission by the executive director or communications director," the agreement says.

It goes on to specify in all caps that "THERE ARE NO EXCEPTIONS."

On another front, Nevada Democrats, in a move to bolster the presidential caucuses and avoid Iowa-style chaos, said Friday that they would not rely on a Google form for reporting results and would instead use a traditional phone-based system — the way results had been reported for decades in caucus states.

Precinct leaders will report results from Saturday's caucuses to the state party through a dedicated phone hotline and by text message, rather than relying on a Google application intended to help volunteers and officials calculate delegates, according to a memo the state party circulated to the presidential campaigns.

The memo, from Alana Mounce, the state party's executive director, made no mention of the Google Forms tool that volunteers have been instructed to use to calculate and input results. Instead, it informed the campaigns to expect caucus results to be transmitted through the state party's telephone hotline by precinct leaders reading from caucus work sheets they have completed by hand.

"The hotline report will be the primary source of the precinct caucus results reported on Caucus Day," Ms. Mounce wrote.

The move to a phone-based reporting system follows widespread concern about the caucus process after a meltdown in Iowa earlier this month. But even relying on a phone hotline is not foolproof: In Iowa, some caucus chairs waited on hold for hours while trying to report results, and operators were flooded with nuisance calls after the phone number was leaked online.

The 2020 caucus process is far more complex than it has been before; Democratic National Committee rules put in place for this presidential cycle require reporting two sets of raw vote totals for each candidate in addition to the delegate figures, and Nevadans were able to cast their ballots early for the first time.

A Nevada Democratic official said the party and its volunteer precinct leaders would still use the Google application to calculate results and commingle early-vote and in-person caucus totals. But the results the party plans to publicly report Saturday, the official said, will come from the numbers sent by phone and text message from the state's 2,097 precincts.
This whole situation is nuts. Especially after the Iowa Caucuses debacle where strange technology from a company called Shadow Inc. was used to record votes. The technology had all sorts of problems prompting a delay in the results. There was also widespread evidence of vote fraud stemming from the use of this technology.
Originally, Nevada was going to use the same technology from Shadow Inc. but switched to using these Google forms after the Iowa fiasco. Of course, using Google tech doesn't exactly inspire a whole lot of confidence considering their sorry track record. They're also not fond of Bernie due to his criticism of big Silicon Valley tech firms.
But the fact that they're forcing volunteers to sign non-disclosure agreements is pretty much all the proof you need to know that there's all sorts of weird fuckery planned. They don't want people talking to the press exposing said fuckery.
Bernie is ahead hugely in Nevada polls. So all of this appears to be part of a conspiracy by the Democrat Party establishment to screw him over.