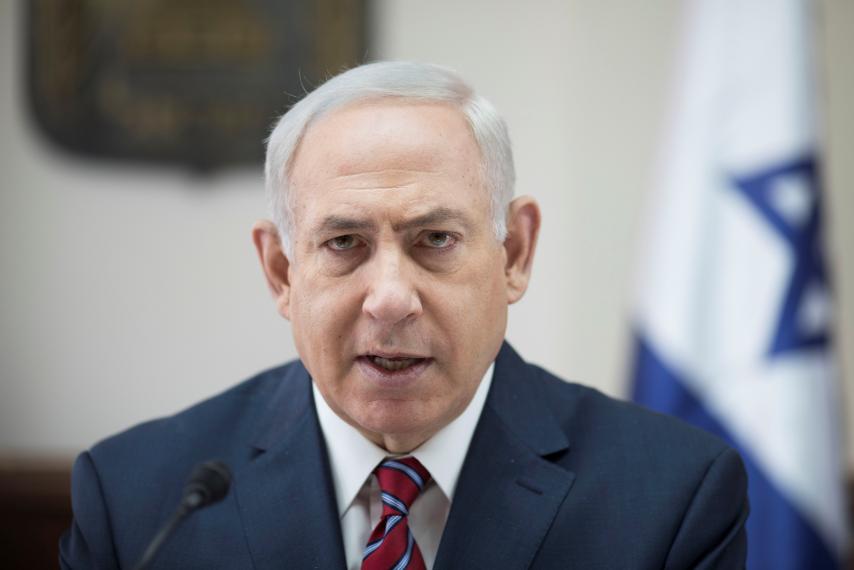 Israeli Prime Minister Benjamin Netanyahu was questioned for five hours in a third corruption case.
Police investigators questioned Prime Minister Benjamin Netanyahu under caution for five hours on Friday in the Bezeq affair, also known as Case 4000. Investigators chose not to question the premier on the submarine, probe, however.

While the prime minister was questioned at the official residence in Jerusalem, his wife Sara Netanyahu gave testimony at the offices of the police's Lahav 433 anti-corruption unit in Lod. Her testimony—which was also collected over the course of five hours—then became a questioning under caution.

Also on Friday, police detained a former senior Communications Ministry official for questioning on suspicion of breach of trust—for allegedly carrying out Netanyahu's instructions to provide Bezeq with benefits. The suspect was released Friday afternoon.
This is not looking good for Netanyahu. More and more Israelis are calling for him to step down in light of these corruption scandals. He's probably going to be forced out of power.
The thing is, the closer these scandals get to removing him from power, the more likely it is that he'll launch a big war to distract from it.