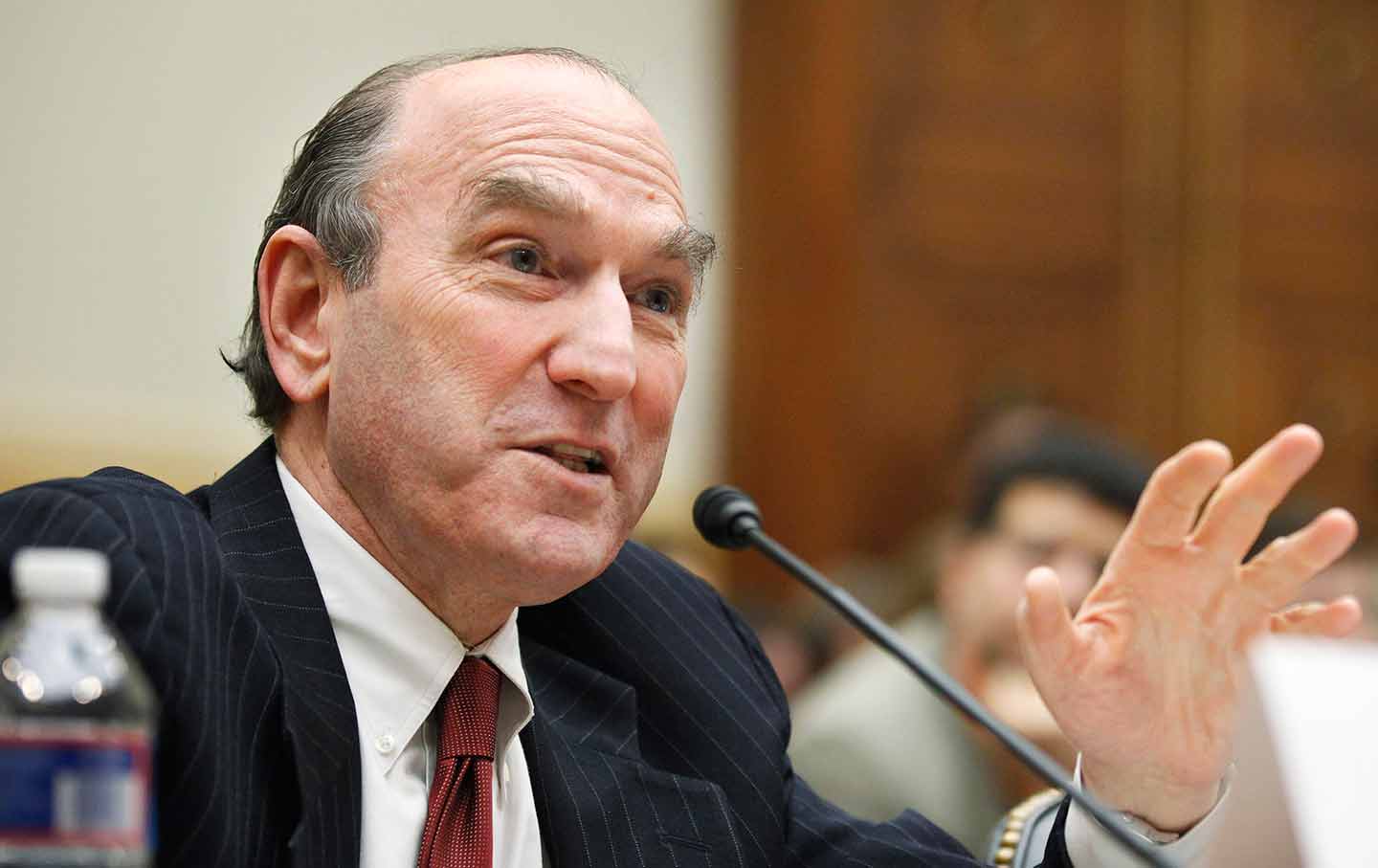 Talk about something I definitely did not want to see. The evil neocon kike Elliott Abrams has been assigned by Secretary of State Mike Pompeo to bring democracy and freedom to Venezuela.
.@SecPompeo announced today that Elliott Abrams will lead @StateDept efforts on #Venezuela to help the Venezuelan people fully restore democracy and prosperity to their country. #EstamosUnidosVE pic.twitter.com/iUFHnRhi8x

— Department of State (@StateDept) January 25, 2019
Elliott Abrams, a controversial neoconservative figure who was entangled in the Iran-Contra affair, has been named as a Trump administration special envoy overseeing policy toward Venezuela, which has been rocked by a leadership crisis.

Abrams' appointment, announced Friday by Secretary of State Mike Pompeo, is something of a surprise — President Donald Trump nixed his 2017 bid to be deputy secretary of State after learning that Abrams had criticized him.

Abrams will now be one of several special envoys Pompeo has brought on board to tackle thorny issues. He takes on his role at an unusually volatile time in U.S.-Venezuelan relations.

Earlier this week, Trump announced he no longer recognized the legitimacy of the Venezuelan regime of Nicolás Maduro and said the U.S. now considers opposition leader Juan Guaidó to be the country's "interim president." But Maduro refuses to leave power and has declared that Venezuela will cut off diplomatic ties with the United States.

"This crisis in Venezuela is deep and difficult and dangerous, and I can't wait to get to work on it," Abrams said in brief remarks to reporters.
This is truly horrible. Abrams was heavily involved in the Iran-Contra situation back in the 1980s and was one of the neocon kikes that shoved the Iraq war down our throats. In recent years he's been doing stuff for the Council on Foreign Relations a group that has pushed Jewish agendas for many years. It's insane that Abrams would be given such a role but not surprising considering the situation.
Both Mike Pompeo and John Bolton should be fired. It couldn't be any more obvious that they're deliberately undermining Trump. Bringing Abrams into the fold is just another instance of them doing this.
The constant interference in the affairs of other countries is getting tiring. It's insane that we seem to have unlimited resources to bomb third world countries and overthrow foreign governments but getting resources to build a border wall is almost impossible.