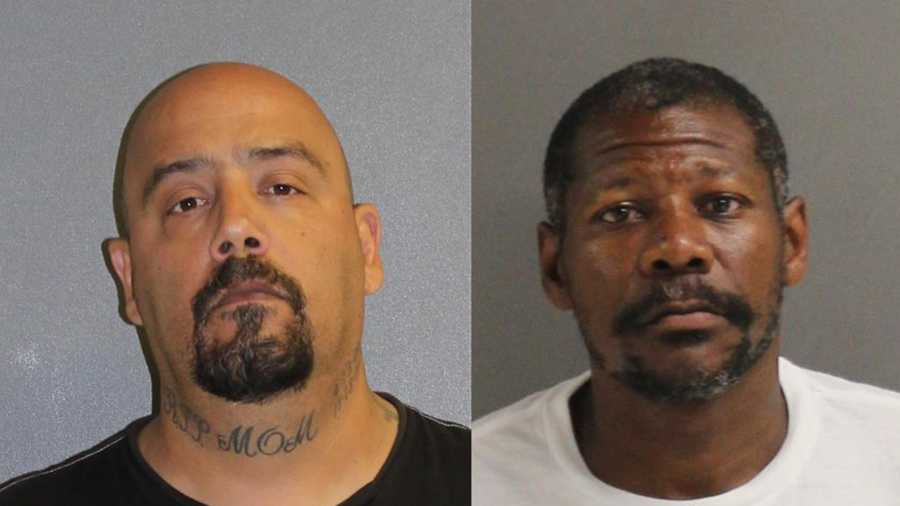 The massive hurricane that is about to kill everyone in Florida has stalled off its coast. But despite the fact that this hurricane has not hit yet, it has not stopped Negroes from looting. A couple of them were caught looting sandbags of all things.
Governments and agencies across Florida have been giving away sand bags to their residents in anticipation of flooding because of Hurricane Dorian, but two men near Daytona Beach are accused of looting a construction site to obtain them.

The Volusia County Sheriff's Office says a deputy spotted the men about 5 p.m. Monday along a road that's off Interstate 95 and I-4. One man was loading the bags into a pickup as the other man acted as a lookout, the sheriff's office said.

Thaylon A. Lewis, 43, and Joseph Colombo Jr., 45, "are the first to be arrested for looting during a state of emergency," the sheriff's office said in a Facebook posting.
If these colored individuals are looting sandbags even before the hurricane has hit, just imagine what they're going to do after the hurricane goes through. We are talking biblical apocalypse type shit that's going to take place.
But who knows, its possible the hurricane might head north and this apocalypse scenario will be avoided. Only time will tell.