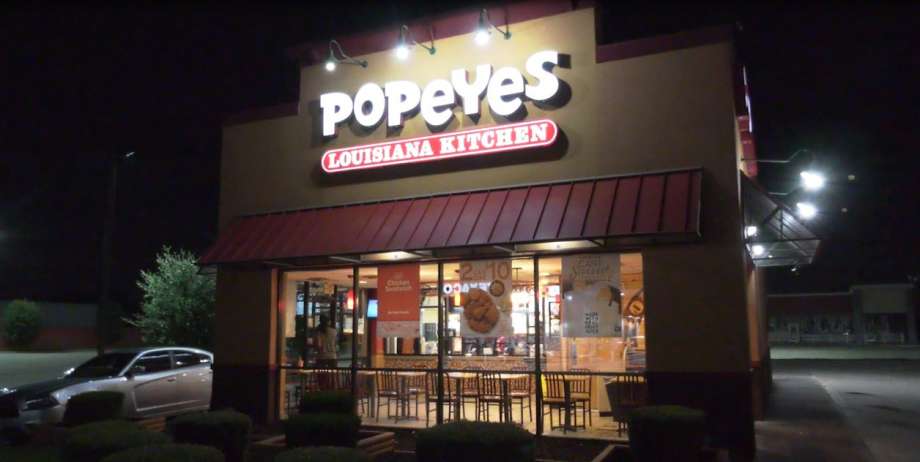 If you get between a mob of Negroes and their chicken sandwiches, they will respond with threats and violence. This is what happened when a Popeyes restaurant in Houston, Texas informed a mob of Negroes that they were out of chicken sandwiches. One of the Negroes even brandished a gun.
KTRK:
An armed group of people rushed the door of a Popeyes Chicken restaurant in southeast Houston Monday night demanding chicken sandwiches.

Houston police were called to the restaurant on Scott Street and Corder just after 9 p.m.

Employees told ABC13 a mob of two women, three men and a baby were told at the drive-thru that the chicken sandwiches were sold out, but that apparently triggered the would-be customers. That is when police said they tried to get inside the restaurant.

One man had a gun, but a restaurant worker was able to lock them out. All the while, the group left the baby inside their black SUV.

No injuries were reported, and police are working on a description of the suspects.
Some might say that since the article doesn't mention the race of the mob that you can't definitively say that these were Negroes who did this. But actually, the fact that the race of the mob is not mentioned is proof that they were Negroes. And besides, no other race other than the nigger race would threaten violence over sold out chicken sandwiches. This is just a scientific fact.