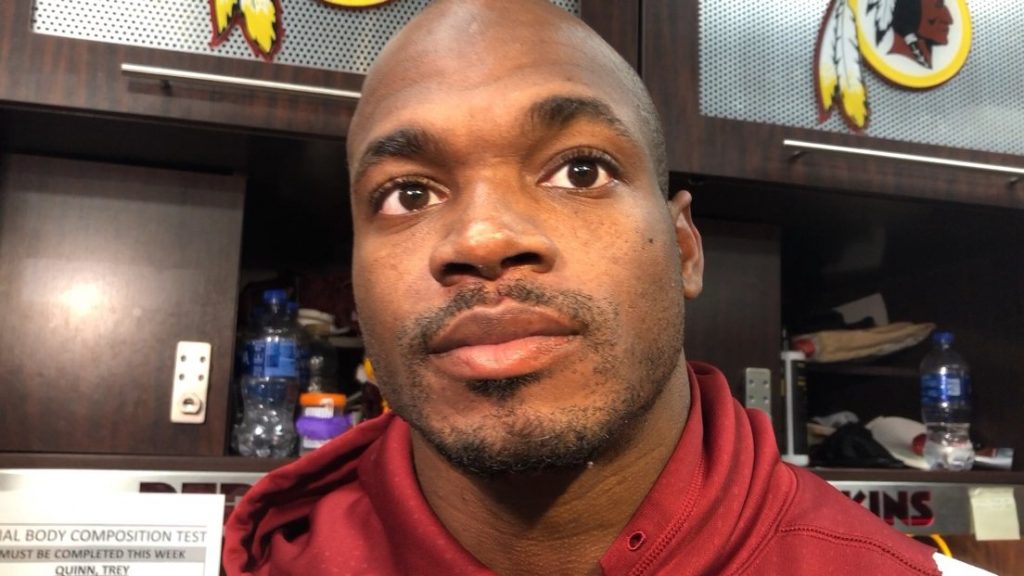 Negro footballer Adrian Peterson is reportedly in substantial debt despite making around $100 million during his football career.
Financial problems continue to mount for Washington running back Adrian Peterson, who is being sued for failure to repay a $5.2m loan, according to a report published on Tuesday in The Athletic.

Peterson is involved in three lawsuits and owes $6.6m (which included interest and legal fees) to DeAngelo Vehicle Sales, the company that filed the latest lawsuit in New York, according to The Athletic. He also owes a combined $3m to two other creditors.

Chase Carlson, the lawyer for the 34-year-old Peterson, believes his client's problems involve a matter of trusting the wrong people. "The truth behind Adrian Peterson's current financial situation is more than is being reported at this time," Carlson said in a statement. "Because of ongoing legal matters, I am unable to go into detail, but I will say this is yet another situation of an athlete trusting the wrong people and being taken advantage of by those he trusted. Adrian and his family look forward to sharing further details when appropriate."

Peterson has earned $99m in his 12-year career.
It sounds like he was taken advantage of by dishonest Jewish money lenders. These Jews should not be doing such things.
But at the same time, this story speaks a great deal about how blacks are incapable of managing money. There's been countless stories of these black athletes going broke despite making millions of dollars during their playing career.
What's hilarious is that we hear over and over again how we need to give blacks reparations for slavery. Well, even if we gave them $100 million a piece, a great many of them would waste it on stupid shit and end up broke. So what's the point of giving them reparations if they'll just squander everything we give them?
Look into the term "nigger rich." It says it all.