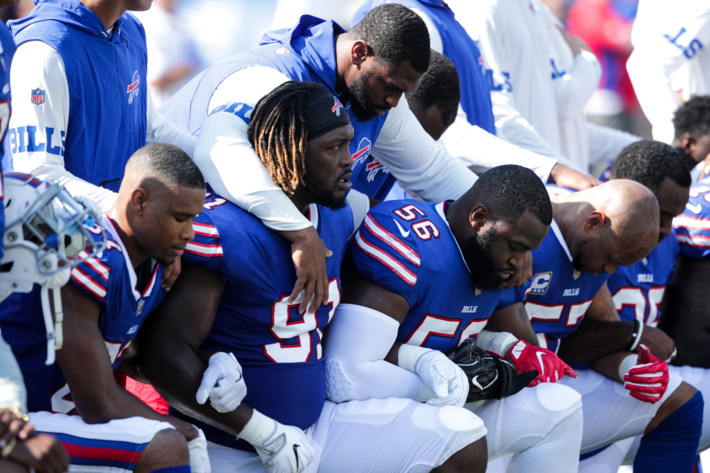 All these million dollar monkeys protesting during the national anthem has caused the Negro Felon League's ratings to plummet.
The Negro Felon League's weak ratings are continuing. Ratings are largely down from last year across the board.
The NFL scored its biggest TV audience of the season in the Pittsburgh Steelers' controversial loss to the New England Patriots on Sunday night — but it wasn't enough to reverse overall viewership declines.

The disappointing TV audience for Week 15's eight games, including two on Saturday, left the NFL's average TV viewership 9 percent below last season's total for the same period, according to Nielsen.

After Week 14, viewership was 8.4 percent behind last season.

Each of the NFL's 96 national telecasts this season has averaged 15.1 million viewers, compared with 16.6 million for the 95 telecasts through Week 15 of last year.

All told, viewership of all NFL telecasts this year has dropped by 130 million.
Those are not good numbers. We can expect the decline to continue since the league itself is fully supportive of these monkeys protesting the national anthem. They've done nothing to stop them.