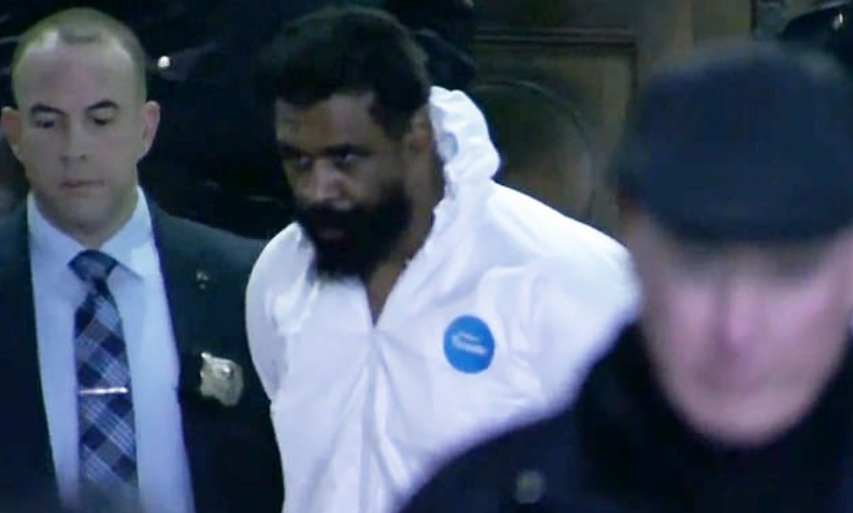 Looks like the Negro race aka the true Israelites are rising up against the Jews who have stolen their heritage!
New York City police have arrested a man suspected of stabbing five people in a rabbi's home during a Hanukkah celebration in a predominantly Jewish town in upstate New York on Saturday night.

The suspect was identified as 37-year-old Thomas Grafton of Greenwood Lake, New York, a police source told CNN.

Grafton allegedly stormed into the home of Rabbi Chaim Leibush Rottenberg, the leader of Congregation Netzach Yisrael-Kosson, in Monsey at around 10pm and began wildly swinging a machete at some 60 worshippers gathered for a candle-lighting ceremony for the seventh night of Hanukkah.

He stabbed multiple people before a man threw a coat rack, table and chair at the assailant and chased him out of the home, Hasidic organization Chabad reported, citing witnesses and officials in the majority-Jewish community.

Grafton then tried to enter the synagogue next door but it was barricaded by people who had taken shelter inside. He then reportedly fled in a gray car, as seen in surveillance video.

NYPD officers located him 30 miles away in Harlem about two hours later and he was taken into custody at the 32nd precinct. A police source said he was covered in blood at the time of his arrest.

Officials were later seen in video from CBS New York marching Grafton, who is African American, out of the precinct in handcuffs before transporting him back to Rockland County, where he faces five counts of attempted murder and one count of burglary.

The Orthodox Jewish Public Affairs Council said the five victims, all Hasidic, were transported to local hospitals with stab wounds, two in critical condition. One man was reportedly stabbed in the chest and another was stabbed in the head. One of the victims is believed to be Rottenberg's son.
This comes after the NYPD said they were going to increase patrols in Jewish neighborhoods and the Guardian Angels announced that they would maintain their own presence.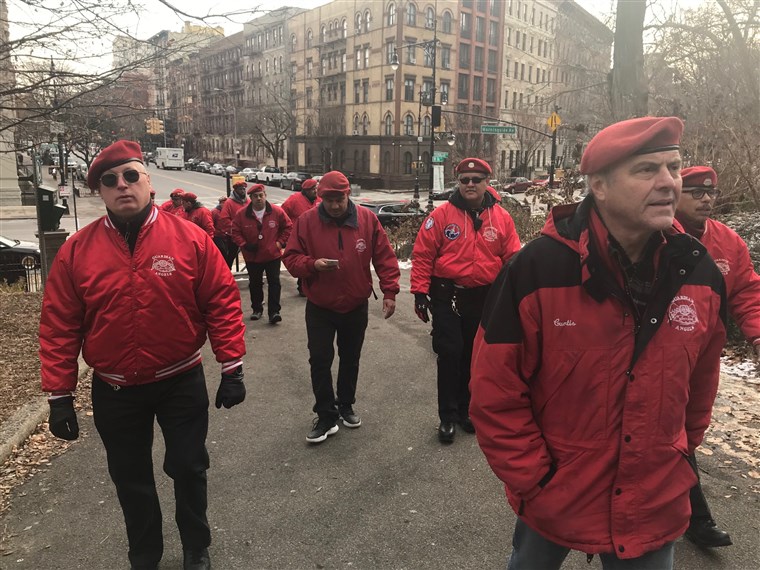 Looks like those efforts had no impact.
It's going to be funny to see how the Jew-run media spins this. Because they're going to obviously whine about how Jews were victims but at the same time, they are going to downplay the fact that it was a Negro who did the stabbing. The balancing act they're going to try to do to maintain their stupid racial narratives is going to be very funny.
The thing is, most if not all of these so-called attacks against Jews in New York City have been done by Negroes. And the only reason we are hearing about this is because it was done against Jews. If this Negro attacked a bunch of White Christians in a church somewhere, there'd be little coverage of it.