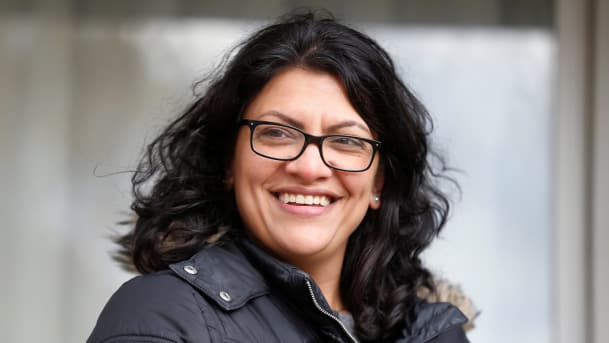 Welcome to the new face of the Democrat Party. They've willfully elected Moslem terrorists to serve in Congress because of diversity or whatever. Terrorists like Representative Rashida Tlaib who recently said, "we're gonna impeach the motherfucker" in reference to President Trump.
When I look at Tlaib's face it is easy to see why Moslems decided to make their women where black trash bags over their heads. Their women are extremely ugly. Tlaib looks like a two legged version of what would result if a pig and a camel could successfully mate. She is a very ugly and obnoxious bitch. She should be forced to wear a black trash bag over her head so the general public doesn't have to see her broken looking face.
She's apparently the child of Palestinian refugees. She is not an American and the fact that she is passing herself off as one is insane. I say deport this cunt and the rest of her shit skinned family back to the Gaza Strip where she belongs.