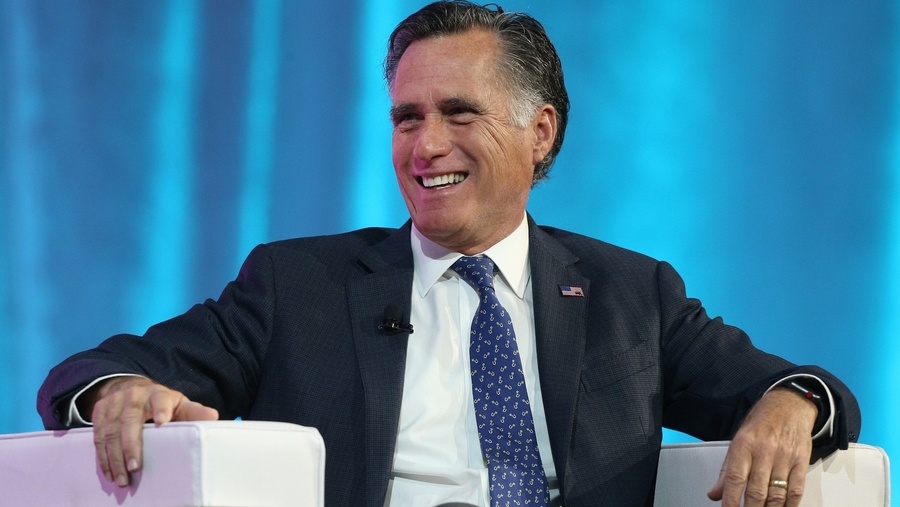 The Mormon goof Mitt Romney just failed to secure the Utah GOP's nomination for Senate at their state convention. This means he will face a primary challenge.
After 11 hours of political elbowing and shoving at the Utah Republican Convention — held appropriately at a hockey arena — delegates forced Mitt Romney into a primary election against state Rep. Mike Kennedy in the U.S. Senate race.

In fact, Kennedy — a doctor and lawyer — finished in first place at the convention with 51 percent of the vote to Romney's 49 percent. The former GOP presidential nominee fell far short of the 60 percent needed to clinch the nomination outright.
It's interesting to see how much politics has changed in six years. Romney was the 2012 GOP presidential nominee. Now he's having a hard time securing his party's nomination in a Senate race.
But it's fairly obvious what he's trying to do. He wants to become a Senator so he can use it as a potential launching pad to run for President in 2020. He seems to have a vendetta against Donald Trump and has refused to say that he would support him in the next presidential election.
Despite this setback, there's a good chance that he'll win the primary race. He has very high name recognition in Utah both due to the fact that he's a Mormon and what he did with the Olympics several years ago.
Hopefully he loses though. He's a fake person and I really hate that goofy ass smile he has. It makes me want to punch him right in the mouth.