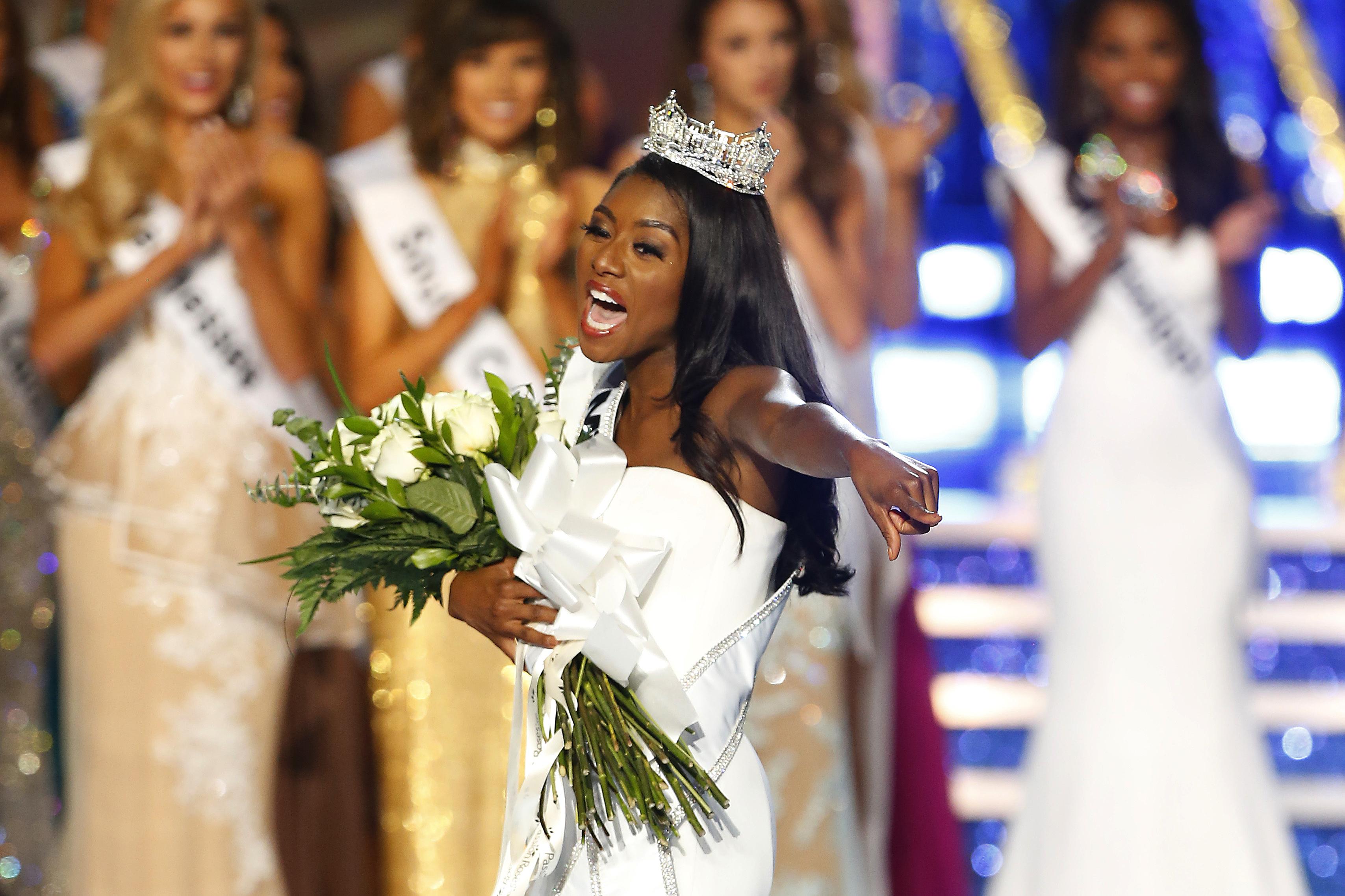 After the Miss America Pageant was taken over by independent womyn Gretchen Carlson, things have pretty much gone into the crapper for the event. The event which was held over the weekend, received the worst television ratings ever.
ABC's broadcast of Sunday night's Miss America pageant capped a ceremony rife with politicization, leading to an all-time low in TV ratings.
The Wrap reports that Sunday night's Miss America pageant was "down 36 percent in the key demo and off 19 percent among overall audience members" compared to last year.

The abysmal broadcast ratings come as Sunday night's competition featured no swimsuit competition as it did for decades. However, the competition did feature several political messages.

During Thursday's program, Miss Virginia Emili McPhail commented on NFL players kneeling during the national anthem, saying that it is "a right you have."
Yeah, so not only did they get rid of the swimsuit competition, they made some Negress who supports Negro football players kneeling during the national anthem the winner.
The only reason anybody watched the event in the first place was to see hot girls in swimsuits. They sure as hell didn't tune in to watch so-called independent nigger womyns pontificate about politics.
All of these events which used to be mainstays of American culture are being destroyed by Cultural Marxism. The Miss America Pageant is just more proof of it.