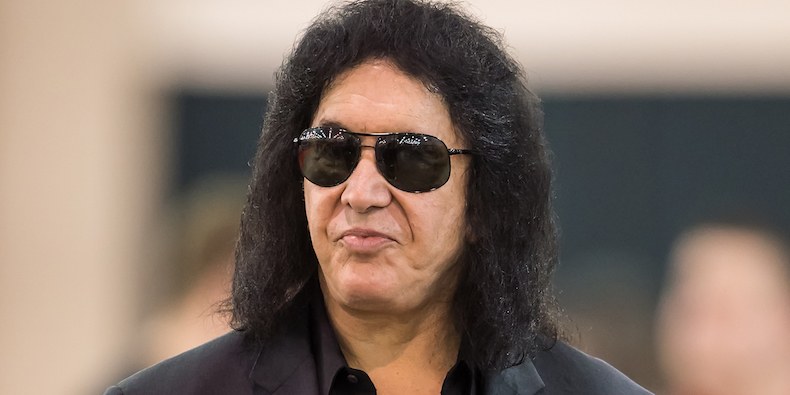 The Jew Gene Simmons from the band KISS spent decades upon decades polluting pop culture with terrible music. It is only fitting that he's dealing with #MeToo now.
#MeToo continues its rampage. We now see the Jew Gene Simmons from that horrible band KISS getting sued for sexual assault.
Gene Simmons is being sued by a woman who says the Kiss bassist groped her and made "unwanted, unwarranted sexual advances" during an interview she conducted last month, according to legal documents obtained by TheWrap.

The radio and television broadcaster (identified as "Jane Doe") is suing for sexual battery, gender violence, battery and assault.

According to the lawsuit, which was filed in Los Angeles Superior Court on Friday, the woman was speaking with Simmons and his bandmate Paul Stanley at their Rock & Brews restaurant at San Manuel Casino in Highland, California on Nov. 1 when the incident occurred.
Once again, I don't care about the facts of the case because facts don't matter when it comes to #MeToo. Any figure within the establishment that gets accused of something by a random skank is guilty. We are using the standards that they've set for themselves. They declared Donald Trump and Roy Moore guilty with no proof so we'll just use the same standard for anybody we dislike. So yes, Simmons is guilty. He should be forced to pay this bitch millions of dollars in compensation.
He should also compensate people who were unfortunate enough to listen to KISS's shit music as well. Their main claim to fame was donning weird face paint and wearing strange outfits during their concerts. Simmons would also spit up blood as part of the theatrics. KISS in my estimation was one of the most Jewish rock bands ever. Total degeneracy.