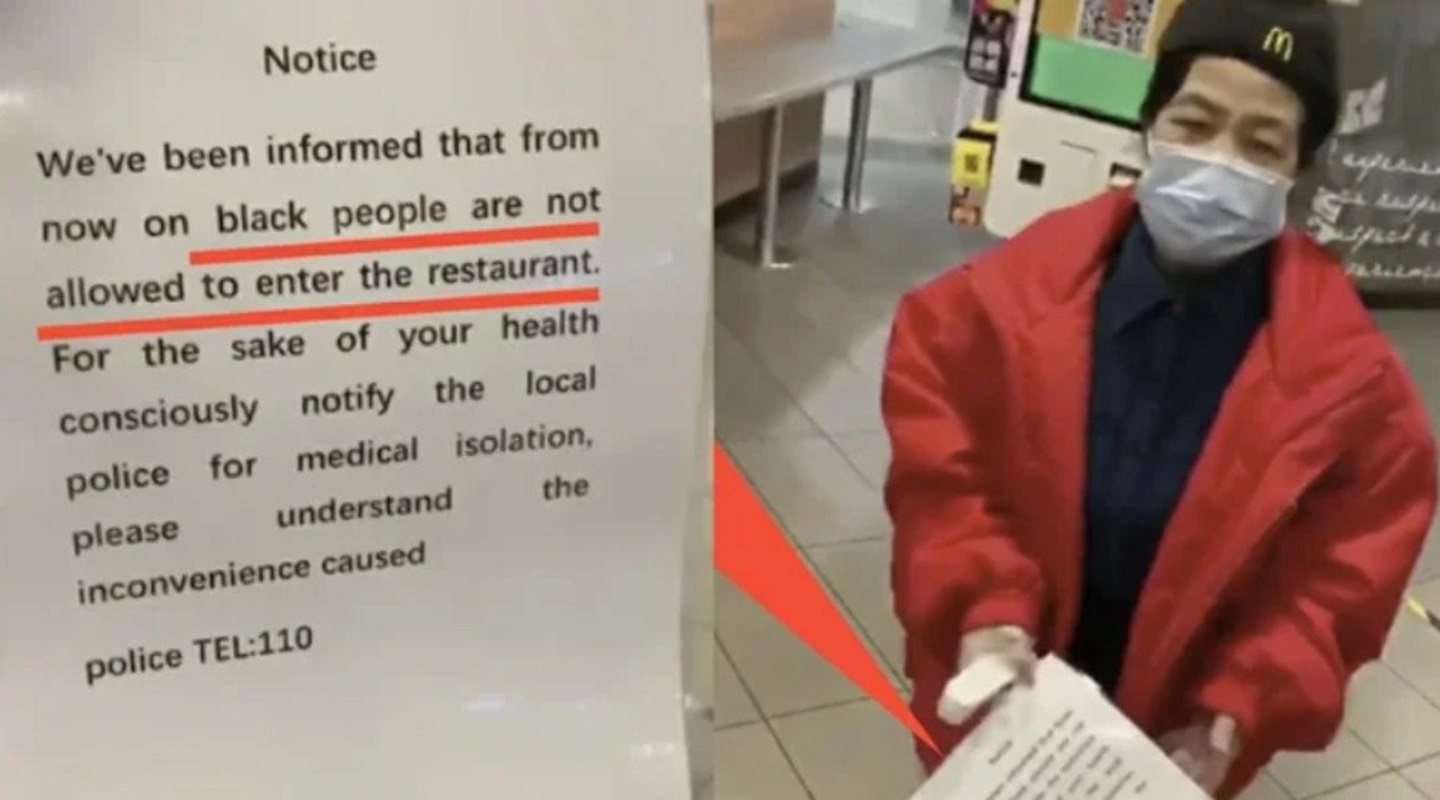 A McDonald's restaurant in China took the common sense step to ban niggers from eating at their restaurant. Unfortunately, corporate management disagreed with this very smart and logical business decision.
AFP:
US chain McDonald's has apologised after a sign telling black people they were banned from entering a branch in southern China prompted outrage online, following reports of discriminatory treatment towards Africans in the city.

Tensions have flared between police and Africans in the southern metropolis of Guangzhou after local officials announced a cluster of COVID-19 cases in a neighbourhood with a large migrant population.

As the row escalated, posts widely shared online showed a sign at fast food chain McDonald's saying black people were not allowed to enter the restaurant.

The chain apologised and a spokesman for McDonald's told AFP that the notice was "not representative of our inclusive values".

In an emailed statement, Mcdonald's said it removed the sign and temporarily closed the Guangzhou restaurant "immediately upon learning of an unauthorized communication to our guests."

Several Africans have told AFP they had been forcibly evicted by police from their accommodation, refused service at shops and restaurants, and were subject to mass testing and arbitrary quarantines.
I'm greatly disappointed in McDonald's for closing down this restaurant and talking about how banning niggers was not representative of their values.
I was actually considering traveling to China and eating at this McDonald's due to their ban on niggers. I fully support any and all restaurants that ban niggers because I don't want to eat around niggers. They're noisy, prone to violence and act stupid in public. They should be banned just like dogs and other animals.
But now that they are apparently forcing this restaurant to allow niggers, I am afraid that I am no longer willing to give this McDonald's franchise my valuable business. I sincerely hope that they reconsider this decision and permanently ban niggers from all of their restaurants. Not just in China but across the planet.