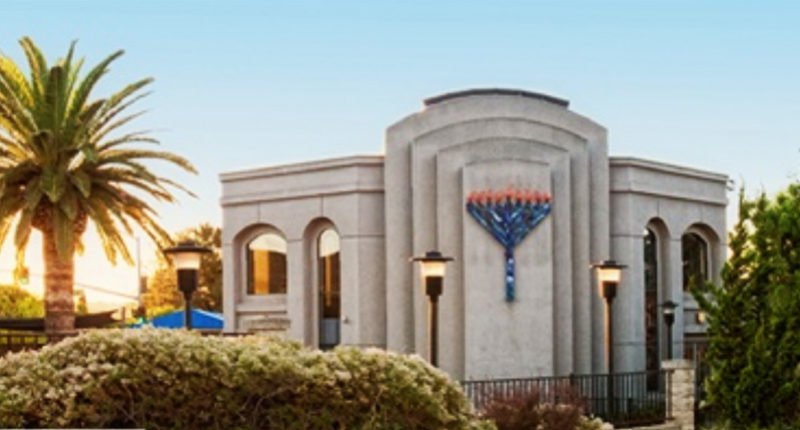 There are reports of a mass shooting that just took place at a San Diego Jewish synagogue. Four have been shot and a suspect has been arrested by police.
As many as four people have reportedly been shot at the Chabad of Poway on Saturday.

A suspect was taken into custody.

Sheriff's deputies first warned about a man with a gun in the area of the Jewish synagogue on Chabad Way about noon.

"Please stay clear of the area and allow deputies to safely do their job. Thank you for your patience and cooperation," the sheriff's tweet said.

It was unclear where in the synagogue the shooting occurred.

Jewish prayers are held at 10 a.m. each Saturday, then a children's program at 11 a.m., according to the synagogue's website. A sit-down Kiddush and Farbrengen — traditional Jewish gatherings — were to follow.
There's few details about the incident as it looks like this literally just happened a short time ago. But regardless of the details, I do not give a flying fuck that a bunch of Jews were shot in a synagogue. They brought this on themselves.
We warned them after last year's Pittsburgh synagogue shooting that there would be more of these types of events if they did not attempt to have an honest political dialogue with us.
I certainly do not endorse violence nor do I encourage it, but the Jews have created an environment where peaceful political change has become difficult if not impossible. And when people see that nearly every harmful society destroying policy that has been put into place has been done by Jews and their political puppets, you are inevitably going to see people seek vengeance.
It will be interesting to see if the shooter was a right-winger or if it was one of the Jews colored pets that they invited in to feed off of America. Either way, I don't give damn. There's going to be more of this happening as America descends into an all out race war. There appears to be no brakes slowing down this train.