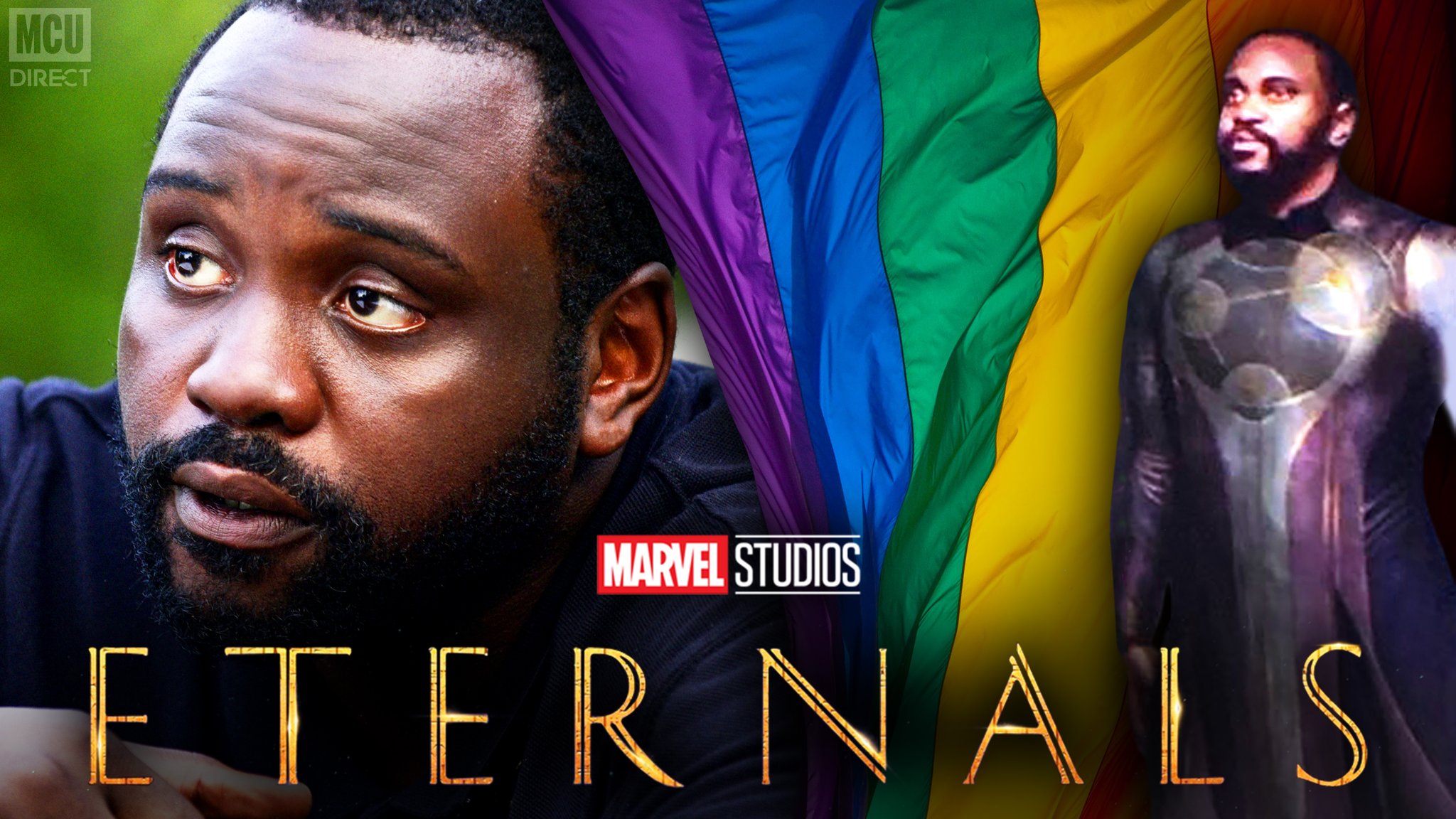 Marvel Studios has announced that there will be a faggot nigger superhero in their upcoming movie "The Eternals."
The MCU's first openly gay superhero will be Phastos – portrayed by actor Brian Tyree Henry – in #TheEternals, confirms actor @haazsleiman! https://t.co/OgsgVHjVhX pic.twitter.com/DgyIdmi6UX

— MCU Direct (@MCU_Direct) February 13, 2020
This is great. Faggot niggers who fuck men in the asshole is exactly the type of thing people have been demanding in their entertainment. Especially in superhero films. It is what everybody wants. Niggers have especially been demanding this sort of thing because gay anal sex is a vibrant part of the nigger-American community.
The movie will apparently feature the aforementioned gay nigger kissing another faggot. The cast of the film apparently cried when this brave and empowering act of nigger homosexuality was performed on set.
.@haazsleiman on locking lips with #Marvel's first gay superhero in #TheEternals: "It's a beautiful, very moving kiss. Everyone cried on set." https://t.co/2A81zJU8EO

— Logo 🏳️‍🌈 (@LogoTV) February 13, 2020
But why stop with just two faggots kissing? Why not have a full fledged anal sex scene between the faggot nigger superhero and some other gay cock sucker? Just think of how brave and empowering such a scene would be.