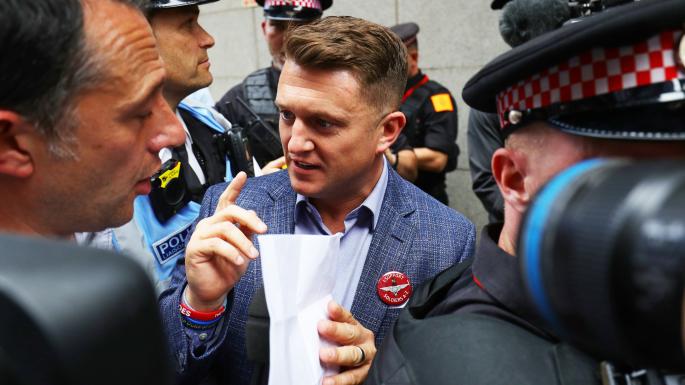 It looks like Tommy Robinson is going to be sent back to jail.
BBC:
Ex-English Defence League leader Tommy Robinson has been found in contempt of court for his Facebook Live broadcast of defendants in a criminal trial.

He was found guilty of interfering with the trial of a sexual grooming gang at Leeds Crown Court in May 2018.

Two High Court judges found his conduct "amounted to a serious interference with the administration of justice".

The court ruled that the 36-year-old, from Luton, committed contempt by breaking reporting restrictions.

Robinson, whose real name is Stephen Yaxley-Lennon, had denied any wrongdoing, saying he had only referred to information that was already in the public domain.

Following the verdict at the Old Bailey, he told the BBC he had been convicted "for who I am, not what I have done".
I don't get what's going on here. They already arrested him, put him in jail and was let go after people got mad and rioted.
He was interviewed by RT and said that the judicial system was inventing charges against him.
Regardless of the specifics, there is no denying that the British judicial system is entirely corrupt. They are persecuting Robinson because he simply because he dislikes the presence of Moslem rapists in his country. Not even his status as a pro-Israel Zionist has saved him from being persecuted by the system.