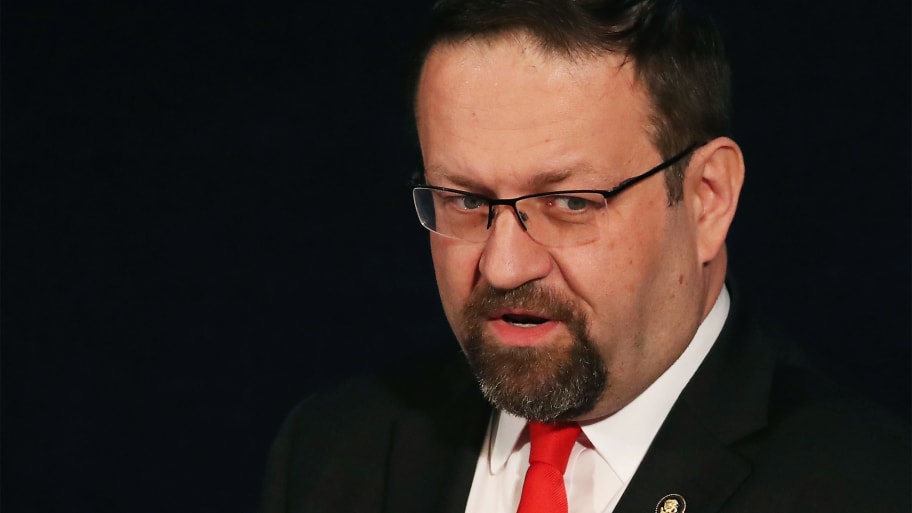 Looks like the pro-censorship Zionist shill Sebastian Gorka just had his YouTube channel terminated. Apparently Mr. Gorka was spreading anti-Semitism on his channel and some groypers reported him to the YouTube thought police. The groypers were not happy that Mr. Gorka disabled the chat feature on his live stream today so they rightly reported him to YouTube for being a racist, anti-Semitic person.
Sebastian Gorka demands tech censorship.

He gets his wish… by YouTube deleting his channel

This is what you get when you mess with the Groyper Army

— Scott Greer (@ScottMGreer) November 4, 2019
Breaking: Sebastian Gorka known anti-semite has been banned from YouTube for being an anti-semite. @SebGorka pic.twitter.com/oVjuNgX0Vz

— mcspencer inc. (Jeff) (@GroyperNigga) November 4, 2019
Very unfortunate to see @SebGorka's YouTube channel removed!

I think his calls for Nick Fuentes and others to be deplatformed were "dizGUSTing", but I'd never call for the same thing to happen to him.

On the other hand its hard to feel bad for him, you hate to see it!

— Jake Lloyd (@JacobCLloyd) November 4, 2019
YouTube had every right to terminate Mr. Gorka's YouTube channel. That's because YouTube is a private company and forcing YouTube to allow Mr. Gorka to promote his views would violate free market principles.