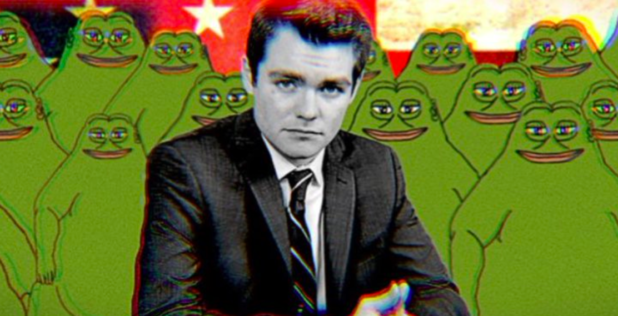 There will be live coverage of the groyper war hitting Florida starting at 6:30 PM EST on Azzmador's Dlive channel. Be sure to check it out. His coverage of the UCLA event over the weekend was top notch.
Nick Fuentes has also issued some final guidance to the groyper army as they prepare to confront the horrible Zionist shill and gay rights activist Charlie Kirk.
Ask Kirk about his position that we ought to "staple greencards to diplomas"https://t.co/vESvouFfeL

— Nicholas J. Fuentes (@NickJFuentes) November 12, 2019
Charlie Kirk's University of Florida event begins at 7pm EST! Hope to see the Groyper Army there— remember to keep the Q's focused on Kirk's nasty comments about Trump, immigration, and FREE SPEECH. If Q&A is cancelled then it's UCLA 2. Film everything!

— Nicholas J. Fuentes (@NickJFuentes) November 12, 2019
It will be interesting to see if Kirk actually goes through with the Q&A. But Fuentes is right. If Kirk doesn't do the Q&A it will be UCLA all over again and if he does the Q&A he'll be confronted with questions from groyper that he can't answer.
Either way, it should be fun. Kirk and his fellow shills are in a no-win situation. They must be shitting themselves behind the scenes. Should be fun to see what happens tonight.