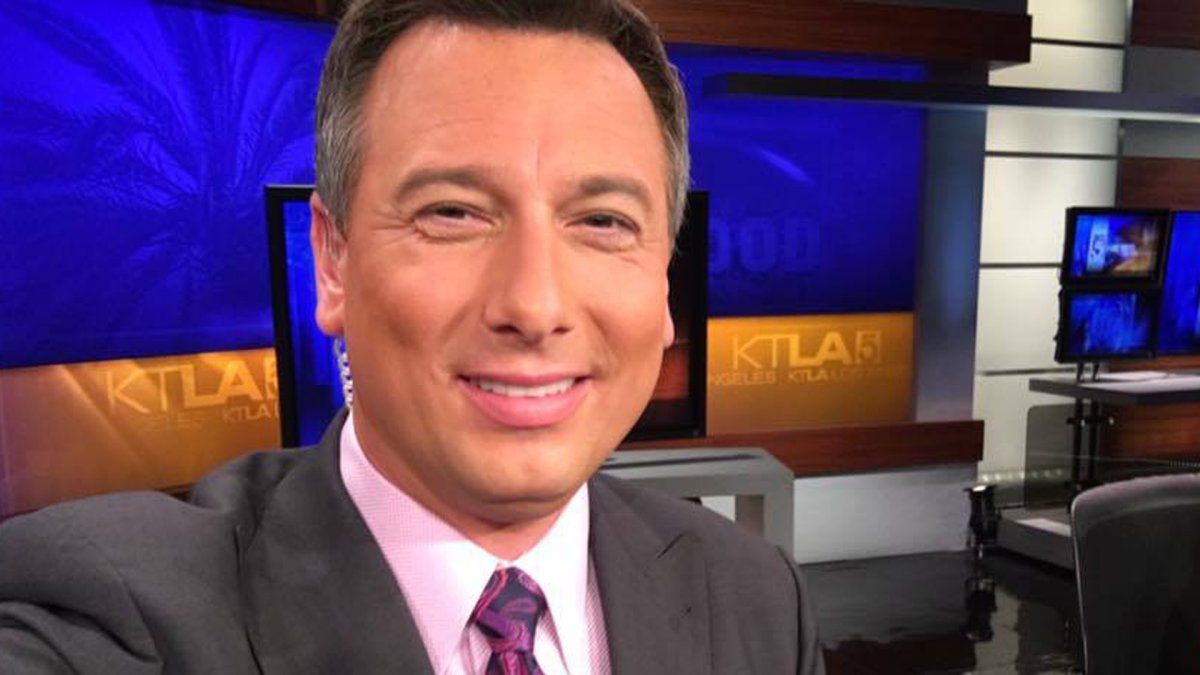 America is becoming an increasingly fucked up place. Every day it seems as if the news gets more and more deranged. Take for example this story. It turns out that KTLA news anchor Chris Burrous died after inserting meth in his anus during a bizarre gay sex romp in a hotel room.
Just read how fucked up this shit is.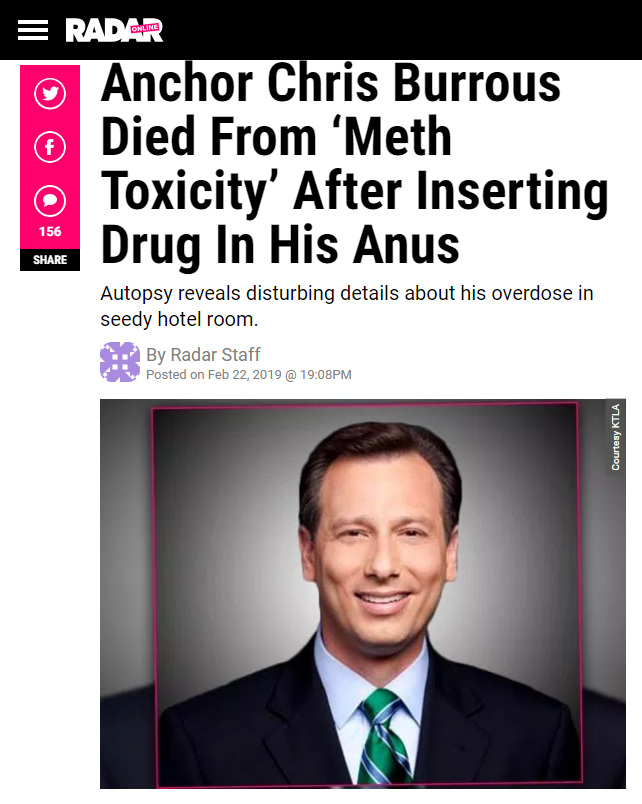 Radar Online:
Los Angeles KTLA news anchor Chris Burrous died from a methamphetamine overdose and his shocking autopsy report obtained by RadarOnline.com revealed he inserted the drug into his anus during sex in a hotel with a man he met on a dating app.

Burrous overdosed in a Glendale, Calif. hotel on December 28, 2018 and the Los Angeles County Coroner's report stated he died from "methamphetamine Opens a New Window. toxicity and hypertensive and atherosclerotic cardiovascular disease that also significantly contributed to his death."

According to the Los Angeles County Medical Examiner's report obtained by Radar, his death occurred after taking drugs and having sex with a man he met on the dating app Grindr.

"Mr. Burrous was with a companion in a hotel. He was engaged in various sexual activities with his companion, then he inserted methamphetamine into his rectum," the autopsy report said.

"Later on, in the encounter Mr. Burrous inserted a second rock of methamphetamine Opens a New Window. through his anus and put on a mask and dusted the filters with 'poppers,'" the coroner's report said, and continued: "His companion inserted his hand through his anus. Mr. Burrous began grunting then vomited and became unresponsive."

CPR was performed before the paramedics arrived and he was pronounced dead in the emergency room.
Sounds like typical behavior one would expect from the average homosexual news reader who works for the Jew media. No doubt faggots like Don Lemon and Anderson CIA Pooper do this sort of shit in their spare time.
I also noticed the homosexual Jew Matt Drudge linked to this story on his website. I would bet you six million dollars that this story sexually aroused him. Especially the part where the man inserted his hand through the anus of Mr. Burrous.