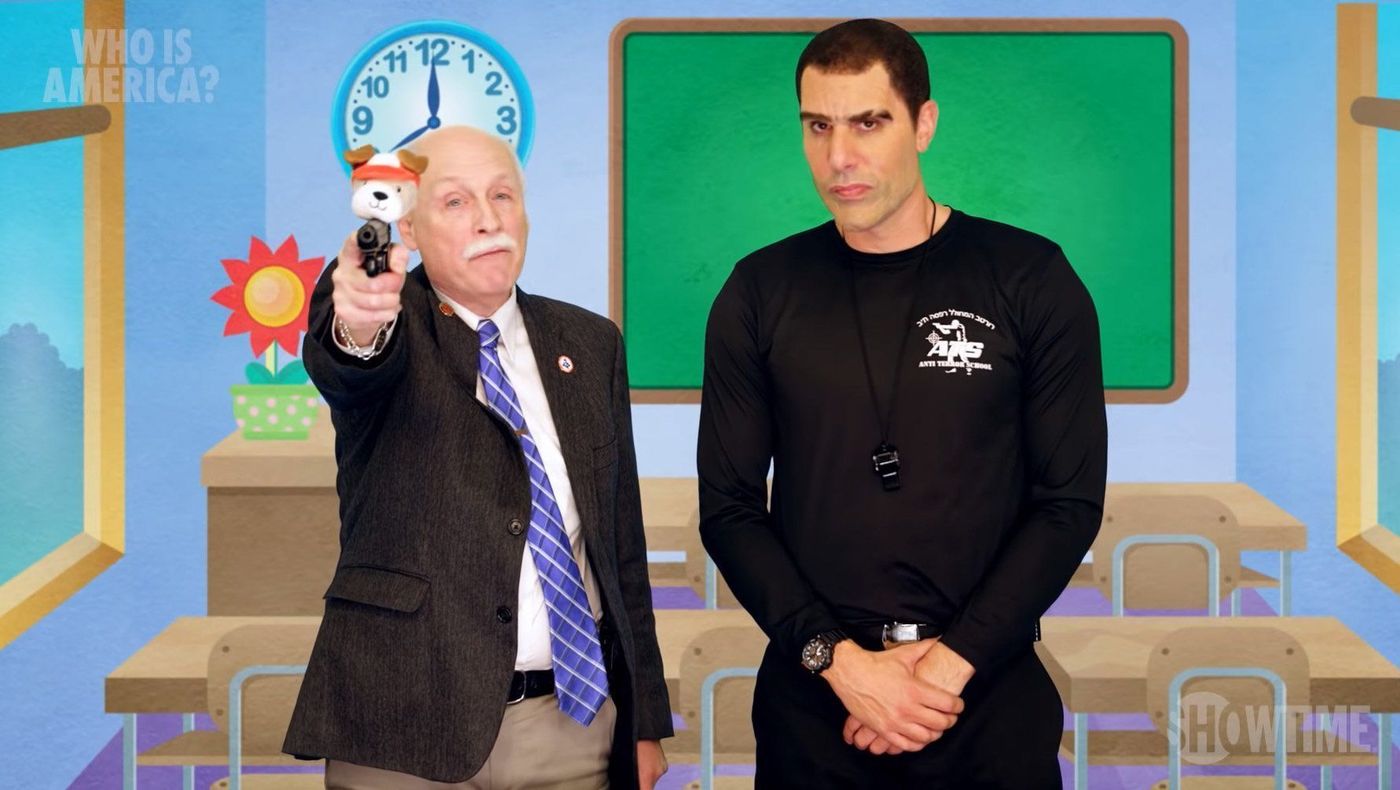 The kike Sacha Baron Cohen's new show "Who is America?" has totally bombed. This is despite all sorts of free media coverage and promotion. It turns out that most Americans don't like having some unfunny piece of shit Jew openly mocking them.
Having generated a lot of chatter recently, Sacha Baron Cohen and Showtime may take The Importance of Being Earnest author's words as some cold comfort today. They may have to. Because, for all the hoopla around the debut of Cohen's Who Is America? series, the 10 PM premiering satire offering attracted a pretty meager viewership on July 15, at least on the small screen.

Just 327,000 sets of eyeballs tuned in to the premium cabler on Sunday night to see the Borat star spoof Senator Bernie Sanders, gun activists, Trent Lott, supporters of Donald Trump and more in the first episode of the series. Among the key demographic of adults 18-49, Who Is America? pulled in a low 0.1 rating. That put the secretive and controversial Who Is America? in the hinterland of the 70th highest-rated original show on cable on July 15.
Here's a sample of the madness contained in the show. He basically setup interviews with people under false pretenses to make them look foolish.
He even posed as an Israeli anti-terror expert where he presents absurd scenarios to a number of Republican politicians. It's an inside joke showing his fellow Jews how Americans will accept any number of insane things if it is an Israeli telling them these insane things.
This kike has become a true national annoyance.  He should be thrown in a concentration camp for the rest of his life.