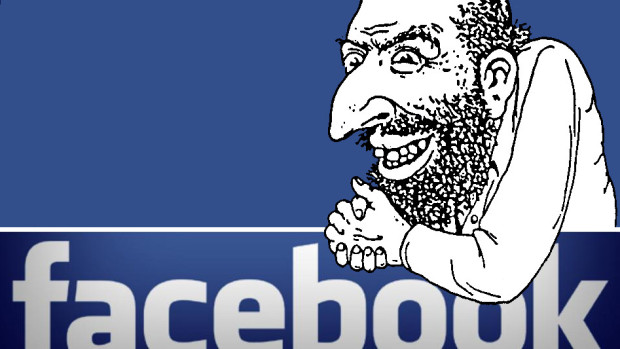 The site is run by Jews and that is why it is bad for you.
The horrible kike run website known as Facebook has admitted what many of us have known for awhile. The site is bad for you.
CNBC:
Facebook admitted on Thursday that using its social network can be bad for you in some instances.

Facebook's director of research David Ginsberg and research scientist Moira Burke published a post in which they addressed questions about the impact Facebook has on our moods, and revealed some compelling information.

"University of Michigan students randomly assigned to read Facebook for 10 minutes were in a worse mood at the end of the day than students assigned to post or talk to friends on Facebook," the blog post said. "A study from UC San Diego and Yale found that people who clicked on about four times as many links as the average person, or who liked twice as many posts, reported worse mental health than average in a survey."
If I had my way, I would delete Facebook from the web entirely. It is the most awful site on the planet. They have an army of thought police that control what can and can't be said and the user interface sucks. It's also run by that evil Jew Mark Zuckerberg. There is zero redeeming value to this site.
At least they're finally admitting that their product sucks. I tried the site out back in the late 2000s and quit using it after a short period of time.
Years ago I maintained that the only value in using Facebook was to troll the shit out of people. I still maintain that stance today. Using the site outside of that purpose can't be good for one's health.