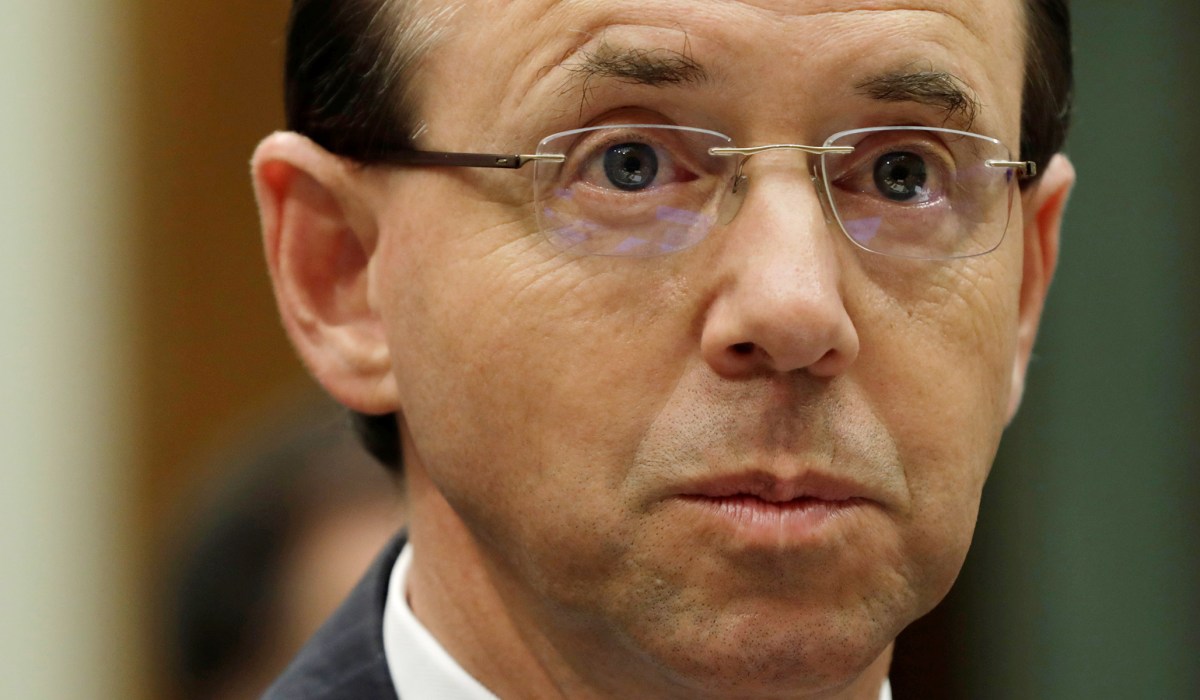 The kike Deputy Attorney General Rod Rosenstein and FBI Director Christopher Wray were testifying in front of Congress today. The whole thing was a circus. Rosenstein and Wray kept giving excuses as to why they couldn't answer questions or provide information.
Rosenstein still refuses to shut down the special counsel witch hunt despite the fact that it was launched under a fraudulent pretext. He also has a number of conflicts of interest which merit him recusing himself from overseeing the special counsel.
Trey Gowdy told Rosenstein to "finish it the hell up" and if they had any actual evidence proving a Trump-Russia conspiracy to present it.
Jim Jordan had some angry words for Rosenstein accusing him of hiding documents requested by Congress.
Those were some of the key highlights of the hearing. Most of it was boring as fuck.
The constant giggling and smirking from Rosenstein was sickening. Congress needs to impeach him and take measures to force him out of office. This shifty kike is obviously lying about all sorts of shit. His constant stonewalling and misdirection has gone on for far too long.
But whatever, if this kike wants to keep playing games, it's only going to make this witch hunt look increasingly dumb.