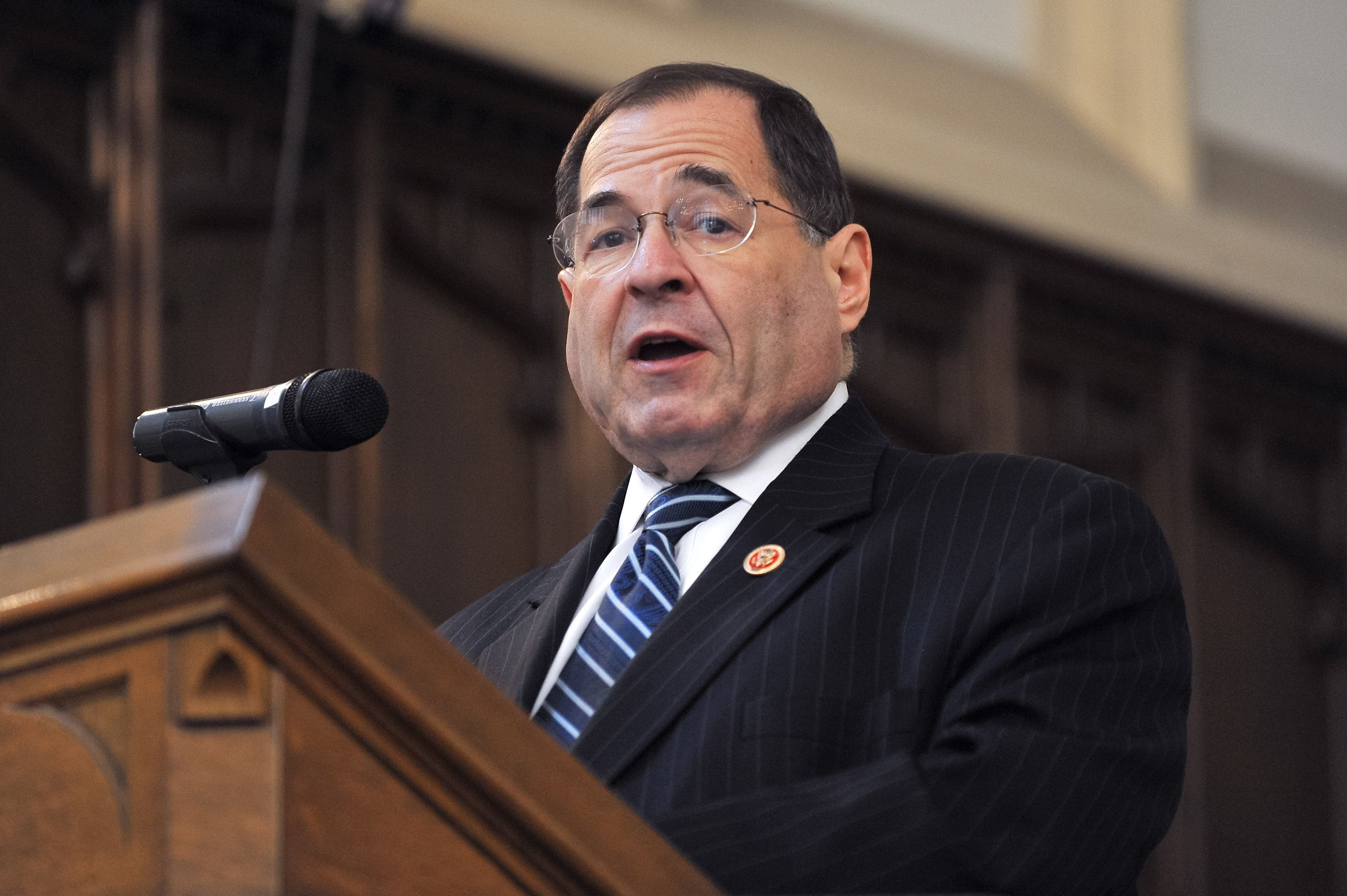 The kike Congressman Jerry Nadler is vowing to investigate Brett Kavanaugh if the Democrats win the House in the midterms.
Rep. Jerry Nadler whose district includes downtown Manhattan and the site of the 9/11, 2001 attack, on Friday told the NY Times he would investigate the perjury and sexual misconduct allegations against the new Supreme Court Justice Brett Kavanaugh. Nadler, currently the ranking Democrat on the House Judiciary Committee—expected to become the committee chairman come the November elections—called the FBI probe of Kavanaugh a "whitewash."

"It is not something we are eager to do," Mr. Nadler told the Times, "But the Senate having failed to do its proper constitutionally mandated job of advise and consent, we are going to have to do something to provide a check and balance, to protect the rule of law and to protect the legitimacy of one of our most important institutions."

According to Pew, Nadler is one of 30 Jewish members of Congress, 28 of whom are Democrats and 2 republican.
These Jews don't know when to quit. The public has rejected this entire circus. All the people saw was an innocent man being smeared with false allegations by evil Jews.
On top of this statement from Nadler, Nancy Pelosi is talking about making Freedom of Information Act requests to further press the issue.
Pelosi on Kavanaugh confirmation: I am announcing that I will file a Freedom of Information Act request so that the public can see the FBI report, transcripts..and any communications to the FBI from Senate Republicans regarding the scope of the investigation.

— Chad Pergram (@ChadPergram) October 6, 2018
Pelosi: The conduct of the Senate Republican Majority did violence to the reputation of both the Senate Judiciary Committee and the Supreme Court. We must proceed in a judicious manner to set the record straight and ensure that this never happens again.

— Chad Pergram (@ChadPergram) October 6, 2018
Hopefully they keep tripling down on the issue. If the Democrats are openly going to base their message around removing Kavanaugh with further kikery, they're only going to shoot themselves in the foot and lose big in the midterms.