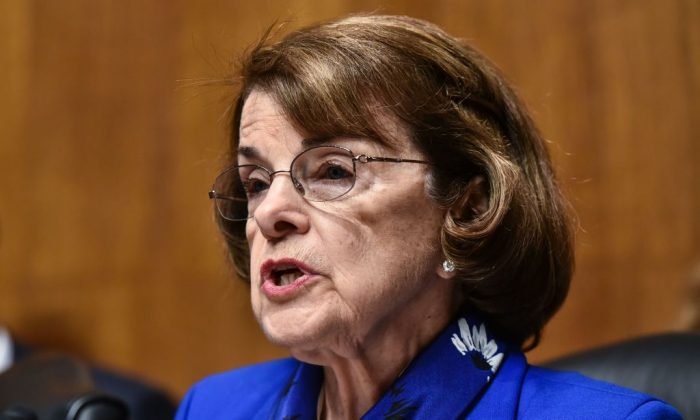 So it has come out that the kike Senator Dianne Feinstein employed a Chinese spy on her staff for 20 years.
All the details of a former, longtime Sen. Dianne Feinstein staffer who's accused of relaying information to Chinese intelligence services while working for the California Democrat point to Russell Lowe, a Daily Caller News Foundation investigation has determined.

Lowe worked for 20 years in Feinstein's San Francisco office, where he was a staff liaison to the Asian-American community before leaving approximately five years ago. All those details match up with the descriptions of the Chinese spy Feinstein reportedly employed.

"Chinese intelligence once recruited a staff member at a California office of U.S. Senator Dianne Feinstein, and the source reported back to China about local politics," Politico Magazine reported on July 27, describing the staffer as "a liaison to the local Chinese community" who was secretly "reporting back" to Chinese intelligence services.
And to think that Jews like her are bitching about Donald Trump and conspiracy theories that he's a Russian intelligence asset. How can she have any credibility on the subject of national security when she herself employed a Chinese spy for a couple of decades? It's a complete joke.
The Democrats have jeopardized national security over and over again. We have the Hillary Clinton private email server fiasco, the Jewess Debbie Wasserman-Schultz and her shady Paki IT guy and countless other stories we could reference. Yet they have the nerve to ramble incoherently about Russian conspiracy theories.
If we are to look at this objectively, the biggest national security risk to America are the Jews. They all need to be banned because they put their evil kike tribe over the interests of America.