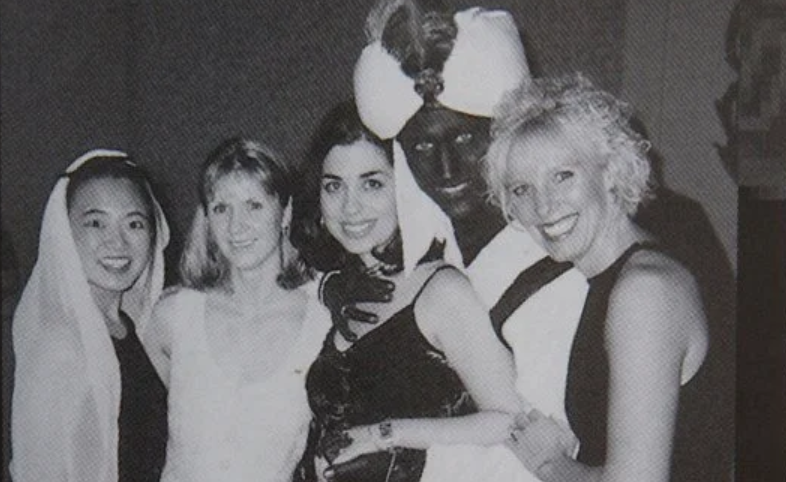 The ultimate cuckold Justin Trudeau apparently wore brownface/blackface and dressed up as an Arab back in 2001.
TIME:
Justin Trudeau, Canada's prime minister, wore brownface makeup to a party at the private school where he was teaching in the spring of 2001. TIME has obtained a photograph of the incident.

The photograph has not been previously reported. The picture was taken at an "Arabian Nights"-themed gala. It shows Trudeau, then the 29-year-old son of the late former Prime Minister Pierre Trudeau, wearing a turban and robes with his face, neck and hands completely darkened. The photograph appears in the 2000-2001 yearbook of West Point Grey Academy, a private day school where Trudeau was a teacher.
Trudeau marketed his political brand as being the ultimate anti-racist. He advocated flooding Canada with as many brown and black people as possible while promoting homosexuality. So for him to be shown in a brownface/blackface picture should be the end of his political career.
It will be good to see this horrible individual off the world stage. I hate everything about this particular person. He has zero redeeming qualities. Canada can do much better.