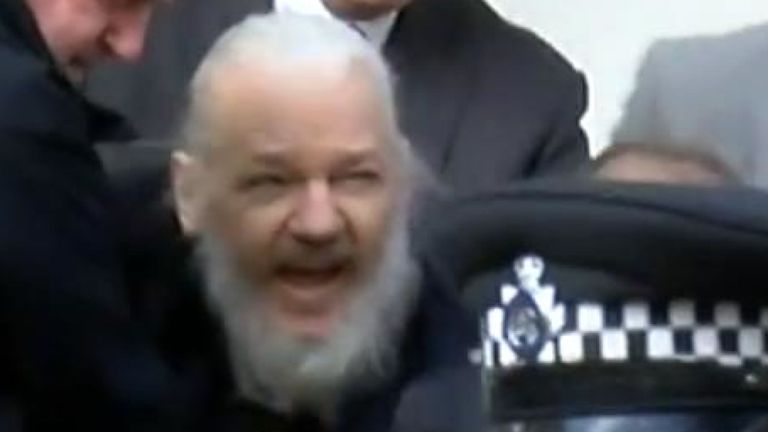 WikiLeaks founder Julian Assange was just told that he'll have to stay in prison even though his jail sentence is coming to an end.
Julian Assange has been told that he will stay in prison after the custody period finishes on his present jail term because of his "history of absconding".

The Wikileaks founder, 48, was jailed for breaching bail conditions by seeking refuge in the Ecuadorean embassy in Knightsbridge, central London, for nearly seven years.
I don't even know what any of this means.
How exactly are they allowed to keep someone in jail even though their prison sentence has ended? What type of system is this any way?
All Assange did was conduct journalism. People inside governments gave him documents and he posted them on the Internet. This rape bullshit he was charged with was obviously a stupid hoax designed to silence him. He has done nothing wrong.
This man is literally being kept in prison indefinitely because he did journalism. How can anybody believe that the United Kingdom is a free country when they are keeping a man in prison indefinitely for doing journalism?
Unless something drastic changes, it looks like the current plan is just to keep Assange in prison until he is dead.