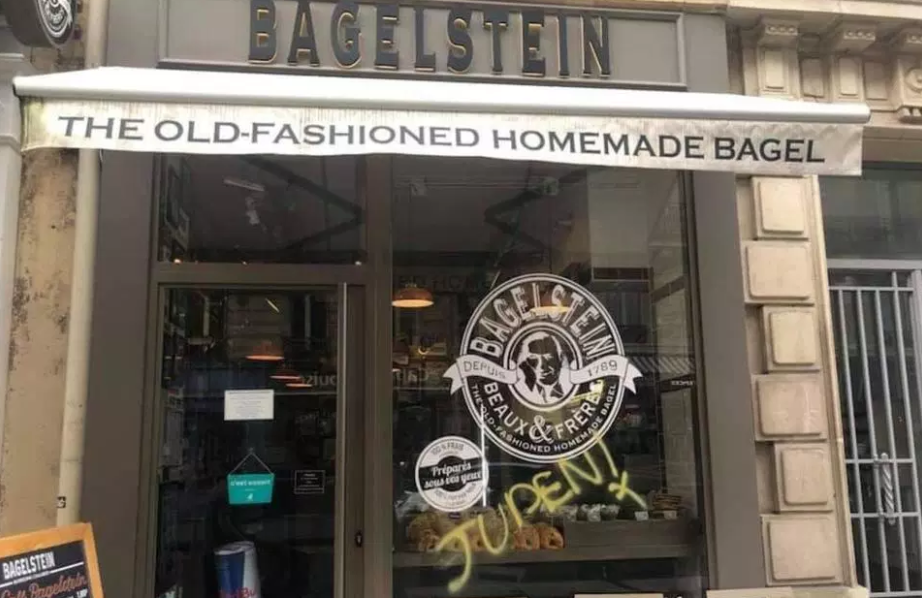 Any Jews living in France might want to pack up their bags and take a one way trip to Tel Aviv. The French people have about had it with Jewish meddling in their country. A Jewish bagel shop called "Bagelstein" located in Paris was sprayed with the word "Juden" to warn the French people of its Jewish nature. The Jews are really sad about this and are referencing the Holocaust hoax thinking that this will make people feel bad for them.
ANTI-Semitic graffiti sprayed on a bagel shop in Paris has recalled the darkest days of the Holocaust.

The word "Juden" – German for Jew – was sprayed in yellow paint on the window of a bagel shop in the city's 4th arrondissement on Saturday night.

This is the historic area of the capital city where thousands of men, women and children were rounded up by collaborating French police and German soldiers during the Second World War.

Many had to wear yellow stars identifying their religion, and their businesses were 'tagged' with the word Jew, before they were taken to their deaths in concentration camps.

"An anti-Semitic tag in the middle of Paris," said France's Interior Minister, Christophe Castaner, as he reacted to the latest outrage.
Unfortunately for the Jews, the French people no longer seem to give a flying fuck about their feelings. History is repeating all over again.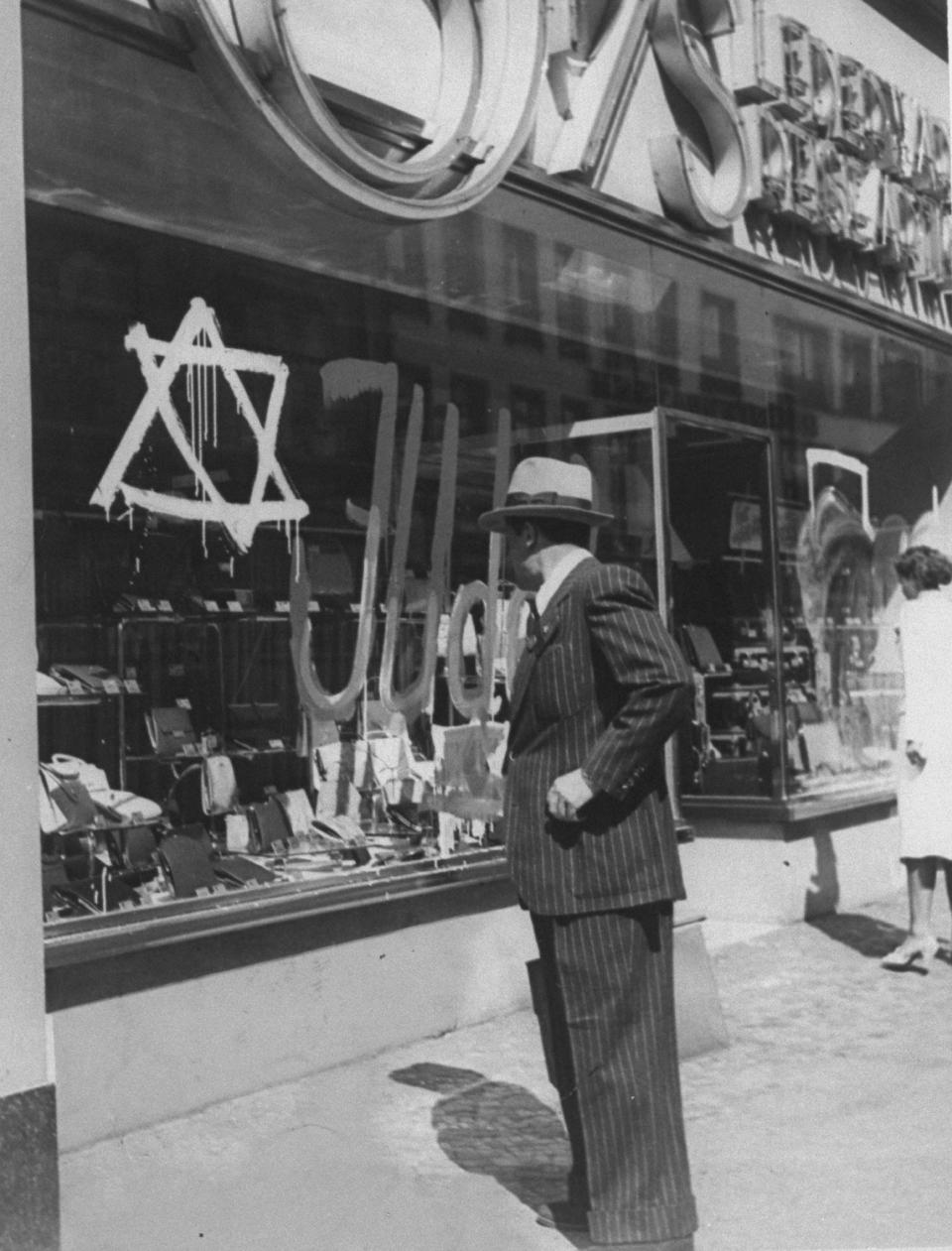 As a public service to Jews living in France, here's the prices of flights offering one way service from Paris to Tel Aviv. You Jews should take one of these flights and leave as soon as possible. There's no telling what might happen to your kind if you do not.