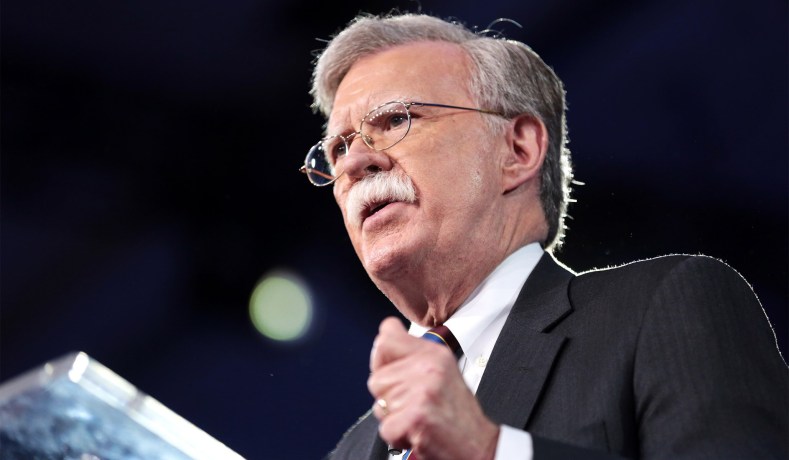 I was honestly a bit surprised to see this on Donald Trump's Twitter feed today.
I informed John Bolton last night that his services are no longer needed at the White House. I disagreed strongly with many of his suggestions, as did others in the Administration, and therefore….

— Donald J. Trump (@realDonaldTrump) September 10, 2019
….I asked John for his resignation, which was given to me this morning. I thank John very much for his service. I will be naming a new National Security Advisor next week.

— Donald J. Trump (@realDonaldTrump) September 10, 2019
As most of you are already aware, John Bolton was one of the mostly rabidly insane neocons from the George W. Bush era. Trump hiring this clown was ridiculous and was not in line with the MAGA agenda that everybody voted for in 2016.
All Bolton has ever wanted to do is wage war for Jews and Israel. It also appeared as if he may have played a role in sabotaging peace talks with North Korea.
It's good to see him gone, but Trump still has other insane neocons like Mike Pompeo in his administration so I'm not sure that Bolton's firing is going to change anything all that much.
But still, Bolton's dismissal makes it a little less likely that we'll wage a big war against Iran for the benefit of Israel. Of course, we don't know who he'll be replaced with. Let's just hope Trump picks somebody who is not totally insane like Bolton.