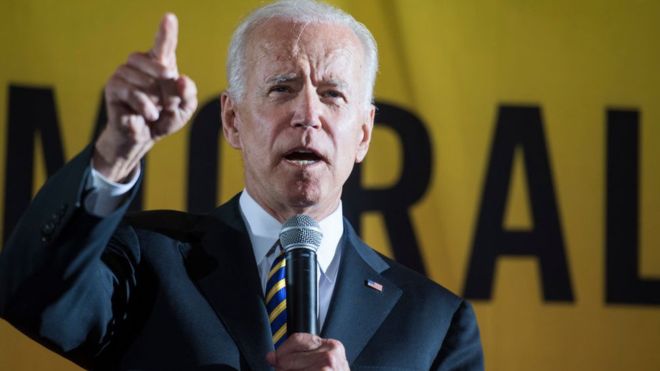 Joe Biden is being accused of racism because he previously worked with Democrats who advocated for racial segregation.
The tenor of the Democratic presidential primary has verged on courteous from the start: To the extent that Democrats went after Joe Biden, it was usually not by name. And Bernie Sanders and Elizabeth Warren kept their rivalry decidedly civil.

This week, with the first debates of the election season days away, the gentility came to an end.

Biden's remarks at a New York fundraiser that "at least there was some civility" when he worked with segregationists in the Senate unleashed a torrent of criticism from his rivals and the left. And a story in POLITICO about centrists coming around to Warren as an "anybody but Bernie" alternative set off Sanders and his allies.

"We knew the primary wouldn't be all puppies and rainbows forever," said Ben LaBolt, a former adviser to Barack Obama. "And as the debates approach you can see a new dynamic emerging."

The reaction from Biden's rivals to his comments was fierce.

New York Mayor Bill de Blasio, whose wife is African American, noted that one of the segregationists Biden invoked, James Eastland of Mississippi, would have outlawed his marriage. Sen. Cory Booker, who is black, took offense that Biden seemed to make light of Eastland calling him "son" but not "boy."
Biden might be the Democrat presidential front runner right now, but he has so much baggage from his past that it is hard to see him ultimately winning the nomination. He's going to get crucified by all these insane people he's running against for doing things during his long political career that do not conform to the standards of 2019 political correctness. He's also got the issue of being a weird creep with children and women.
Plus, the energy of the Democrats are with the hardcore Marxists. They're not with someone like Biden who is clearly an establishment pick.
The point being is that shit like this is going to constantly come up throughout the campaign. It's hard to see him surviving these types of attacks considering the state of the Democrat Party. They're primed to nominate a hardcore Communist type.