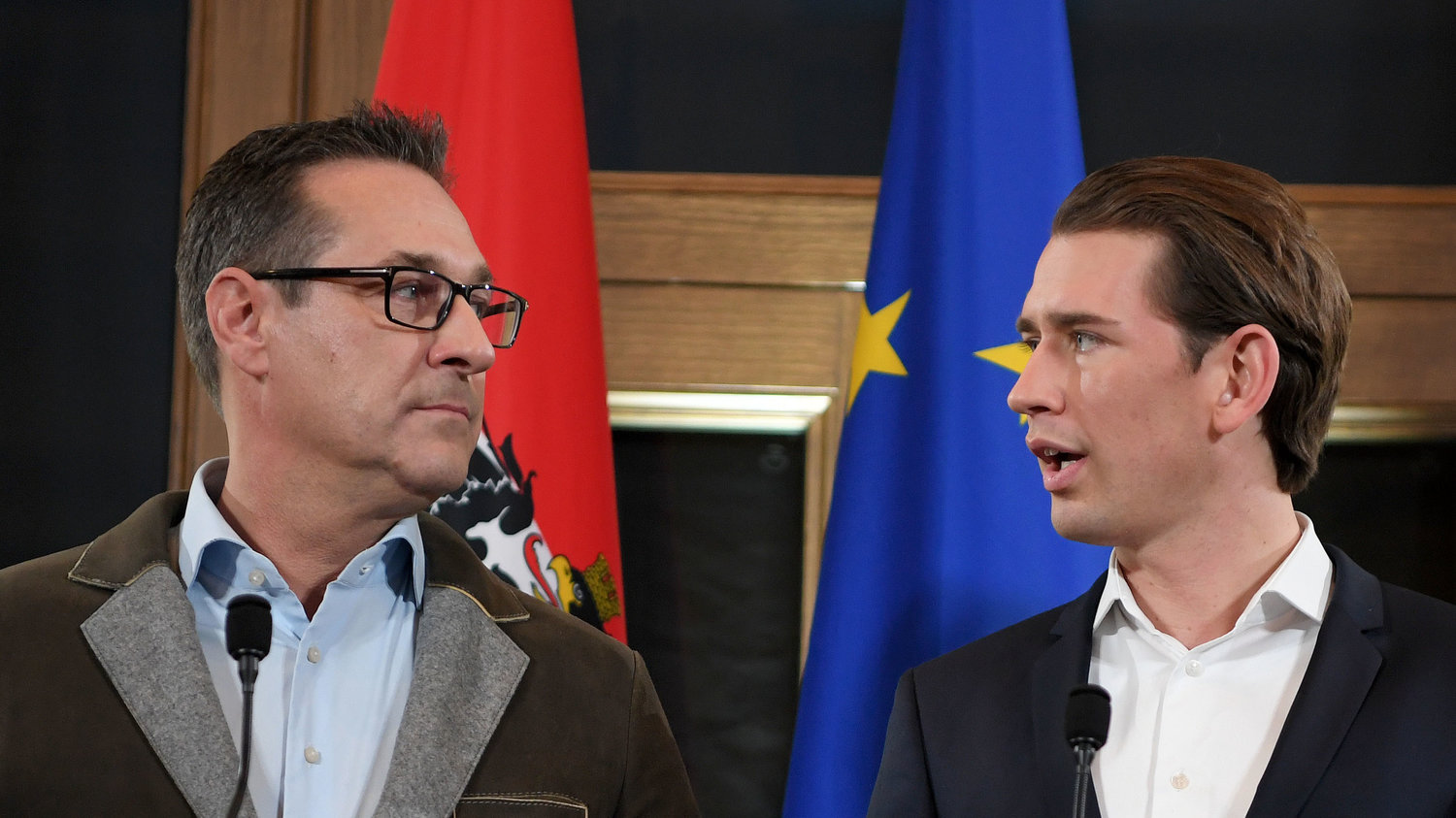 Austria's new government to the Jews is worse than Hitler.
At least Austria has a government moving itself in the proper direction. The new Austrian government is a nationalist and populist mix.
NPR:
Austria finalized a deal late Friday to make the 31-year-old Sebastian Kurz Europe's youngest leader, and to form a new governing coalition that will include a far-right party with Nazi roots.

Exactly two months after Austrians went to the polls, Kurz struck a deal to join his conservative Austrian People's Party with the right-wing Freedom Party, led by Heinz-Christian Strache.

Strache, who was once arrested for "taking part in a Hitler Youth-style torchlit neo-Nazi rally" according to the U.K.'s The Telegraph, will serve as vice chancellor and minister for sports and public servants, and his nationalist Freedom Party will have members in several key leadership positions including the interior, defense, and foreign ministries.

The Austrian People's Party will have seven ministers and one deputy, and the Freedom Party will have five ministers and one deputy, according to the Associated Press.
Jews are none to happy about this development. The World Jewish Congress is all upset about this.
"It is sad and distressing that such a platform should receive more than a quarter of the vote and become the country's second party," said Ronald S. Lauder, the president of the World Jewish Congress, around the time of the election. "It is still full of xenophobes and racists and is, mildly put, very ambiguous toward Austria's Nazi past."
lol full of xenophobes and racists. Why can't Jews just go back to Israel and be with their own people. They're constantly whining about the political affairs of other nations. Many of us are getting sick of it.