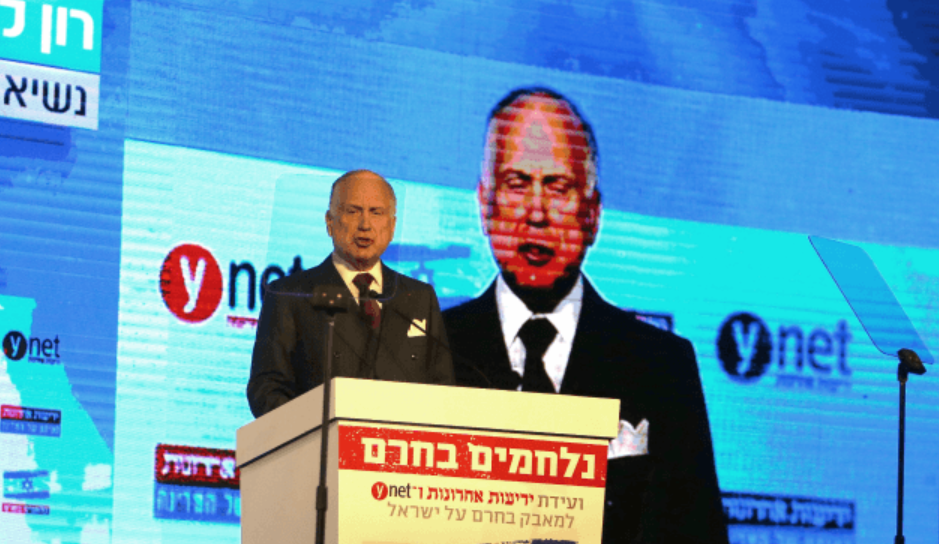 The head Jew of the World Jewish Congress is angry that people are criticizing Jews on the Internet. As a result, he wants everything shut down.
Speaking at a meeting in Munich of officials from around the world gathered to tackle the issue of antisemitism, World Jewish Congress President Ronald Lauder demanded action against antisemitism, especially new laws that would regulate its spread over the internet.
Lauder spoke at the Second World Jewish Congress International Meeting of Special Envoys and Coordinators for Combating Antisemitism, a meeting of three dozen officials from around the globe.

"After three decades, antisemitism has now reared its head," said Lauder. "Antisemitism, even after 1945, was here. It was quiet, underground, but it was here. It didn't disappear."

Citing the Yom Kippur synagogue attack in the German city of Halle, in which an antisemitic gunman attempted to attack the congregation barricaded inside, and then proceeded to kill two passersby when he could not enter the building, Lauder asked of the killer, "Where'd he get the information?"

"It didn't come from the air," he stated. "It came over the internet. He was someone who frankly sat at home and looked at the internet and got angry."

At the moment, he noted, "There's no ability to stop this stuff coming. We can find out where every piece on the internet comes from if we want to. No one's doing it."
Once again we see the diseased mind of the Jew. This Jew thinks the people criticizing their behavior are the problem and refuse to self-reflect on the things that they are doing that are making people angry.
And this is why I can't stand these kikes and spend a good chunk of my spare time exposing these vile pieces of shit.
But go ahead and keep pushing Jews. It is only going to increase people's hatred of your disgusting race.