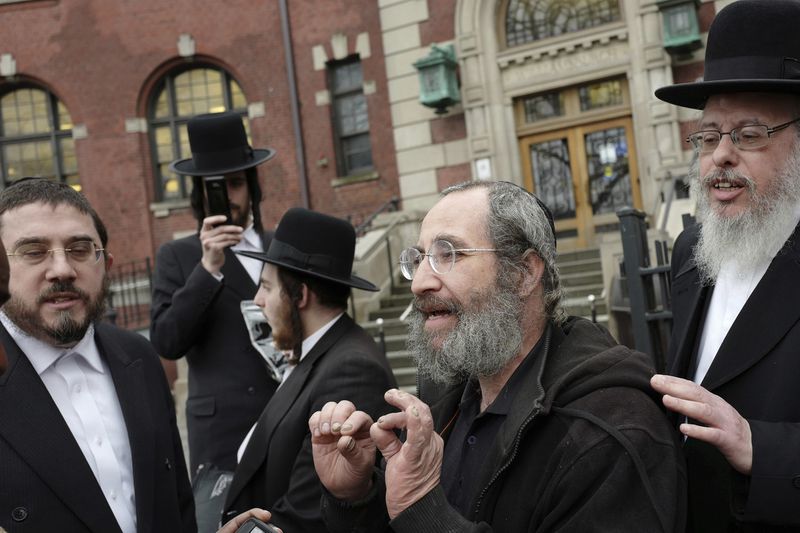 Orthodox Jews are going nuts after New York passed a law ending vaccination exemptions on religious beliefs.
New Yorkers can no longer claim religious exemptions to avoid vaccinations.

Gov. Andrew Cuomo signed a bill yesterday that ended vaccination exemptions based on religious beliefs.

The measure is meant to protect the public amid the worst measles outbreak in decades, which the governor called a "public health crisis."

Cuomo said the new law takes effect immediately.

"If your kid is immunocompromised and going to school or a day care center, you want to know that they're going to be safe," said State Sen. Brad Hoylman, who sponsored the bill.

The measles outbreak started in October and spread through parts of Brooklyn, particularly in the Orthodox Jewish communities. Since the start of June, there have been more than 250 confirmed cases in Rockland County.

"It's our obligation to act. We have to do everything we can to get the number of people vaccinated up," State Sen. David Carlucci, who represents Westchester and Rockland counties, said.

Parents against vaccinations protested in Assembly chambers Thursday.

"The government does not have the right to interfere with my personal religious beliefs," said one woman. "We will not vaccinate. What's going to happen is we're going to either home school or we're going to move out of state."
Ah, so Jews are threatening to leave over this bill? If that's the case, maybe the solution to getting this parasitical race out of our countries is to ban religious exemptions for vaccinations nationwide. It will encourage these Jews to leave and go to Israel.
Even if these vaccines do cause autism, it wouldn't necessarily be a bad thing. That's because we have hard evidence that many autists eventually become anti-Semitic shitposters on 4Chan.