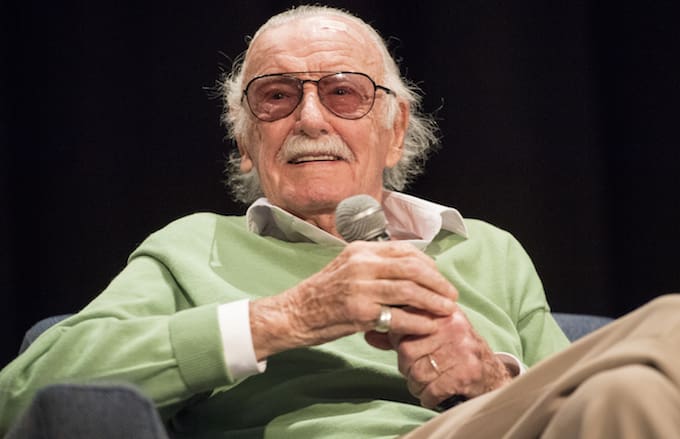 The Jew Stan Lee best known for creating a bunch of comic book characters, is getting wrapped up in #MeToo. He is being accused of groping nurses and demanding oral sex from them.
Comic book legend Stan Lee has been hit with several allegations of sexual assault and harassment by nurses caring for him at his Hollywood Hills home, DailyMail.com can reveal.

The Marvel creator, 95, is alleged to have repeatedly groped and harassed a string of young female nurses employed to care for him.

He is said to have asked for oral sex in the shower, walked around naked and wanted to be 'pleasured' in the bedroom.

The nursing company which employs the women and caters for celebrities and high end clients is now in a legal dispute with icon Lee, DailyMail.com has learned.

But as yet no police complaint has been made and no lawsuits filed.

A lawyer representing Lee told DailyMail.com that Lee 'categorically denies' the 'false and despicable' allegations and fully intends to clear his 'stellar good name' and suggested the allegations could be part of a shakedown.

Lee, 95, is the former president and chairman of Marvel and co-created Spider-Man, the Fantastic Four, Iron Man, the X-Men, Hulk among many other beloved comic book heroes.
Nice try, but there is no such thing as a false allegation from women. We live in the #MeToo era and any woman who accuses a famous male person of wrongdoing is automatically guilty.