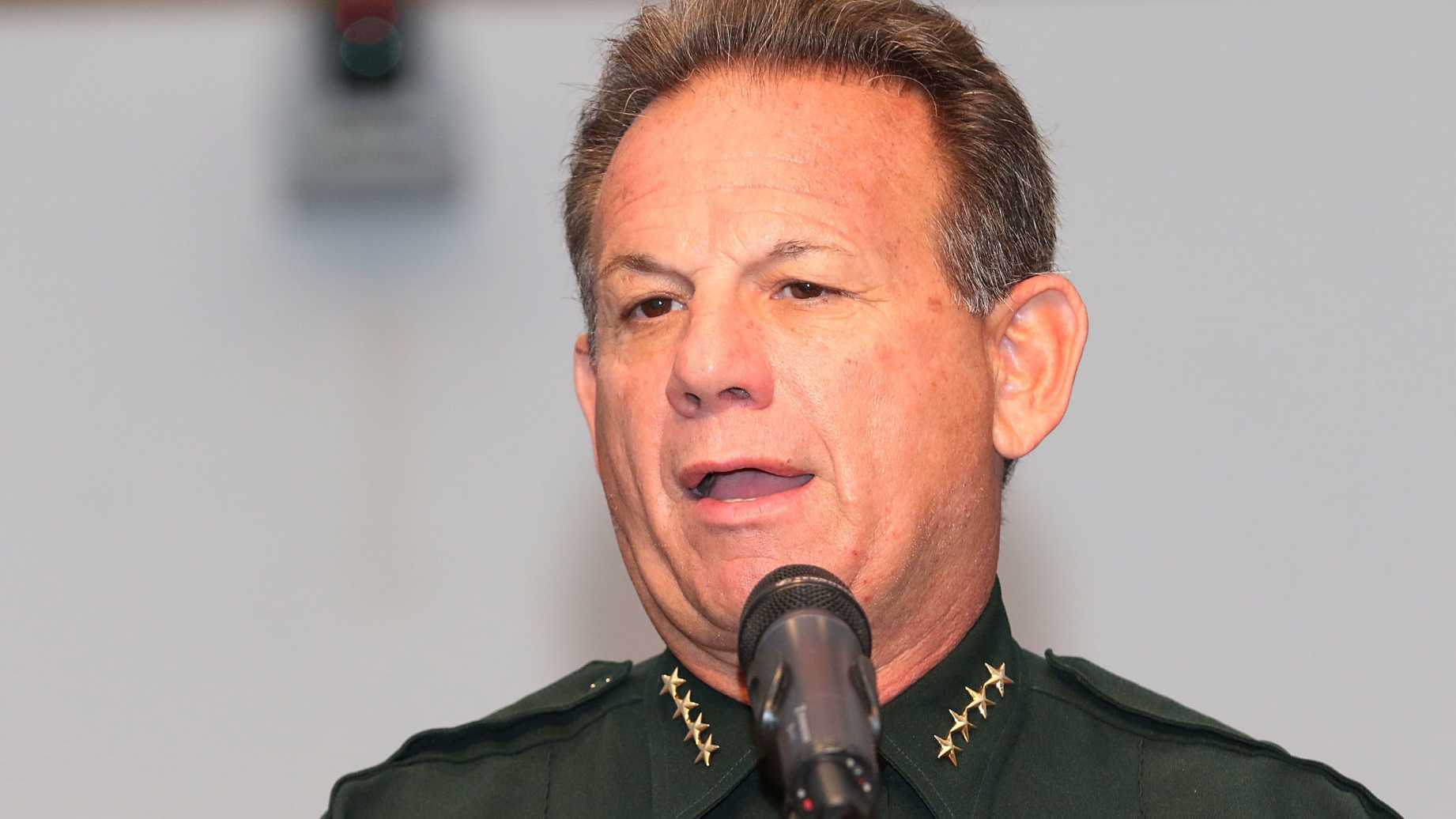 So the Jew Broward County Sheriff Scott Israel is refusing to release video showing his deputies during the school shooting. Even the mainstream press is calling bullshit on this.
It's imperative that Broward County Sheriff Scott Israel release video recordings of what his deputies did, and didn't do, outside Marjory Stoneman Douglas High School while Nikolas Cruz was on a killing spree inside.

First, Israel himself has said that the public needs to know this information. He's right, and he should accommodate the people on whose behalf he and his deputies work. This is an extraordinary case in which his department bears a large share of responsibility for Cruz getting as far as he did without interference. Warning signs about Cruz's dangerous mental state had come to the department's attention over at least a decade.

Instead, Israel refuses to release the recordings, arguing that they are exempt from the state's public record laws. He says that they reveal security plans and are part of ongoing investigations.

Reveal security plans? Nonsense. By the sheriff's own admission, whatever security plans the Broward Sheriff's Office had in place failed horribly when Cruz killed 17 people and injured 15. On Feb. 22, Israel disclosed the shocking information that school resource officer Scot Peterson stood outside for four minutes while the Cruz was inside, firing an AR-15.

Israel said that Peterson should have charged inside, confronted the gunman and killed him. Tough talk for the cameras, but several other deputies apparently did not go into the building, either.
This whole event has been extremely strange. The fact that this kike won't release footage of his deputies as the shooting unfolded shows that he is trying to conceal information.
At the very least we know that law enforcement failed to do their job in every aspect of this situation. Israel is at the very heart of this failure and he should be fired for it. How the fuck does this kike still have a job after what happened? Especially considering that he's in the midst of hiding information from the public. It's fucking ridiculous. The Florida governor should have shit canned his ass weeks ago.