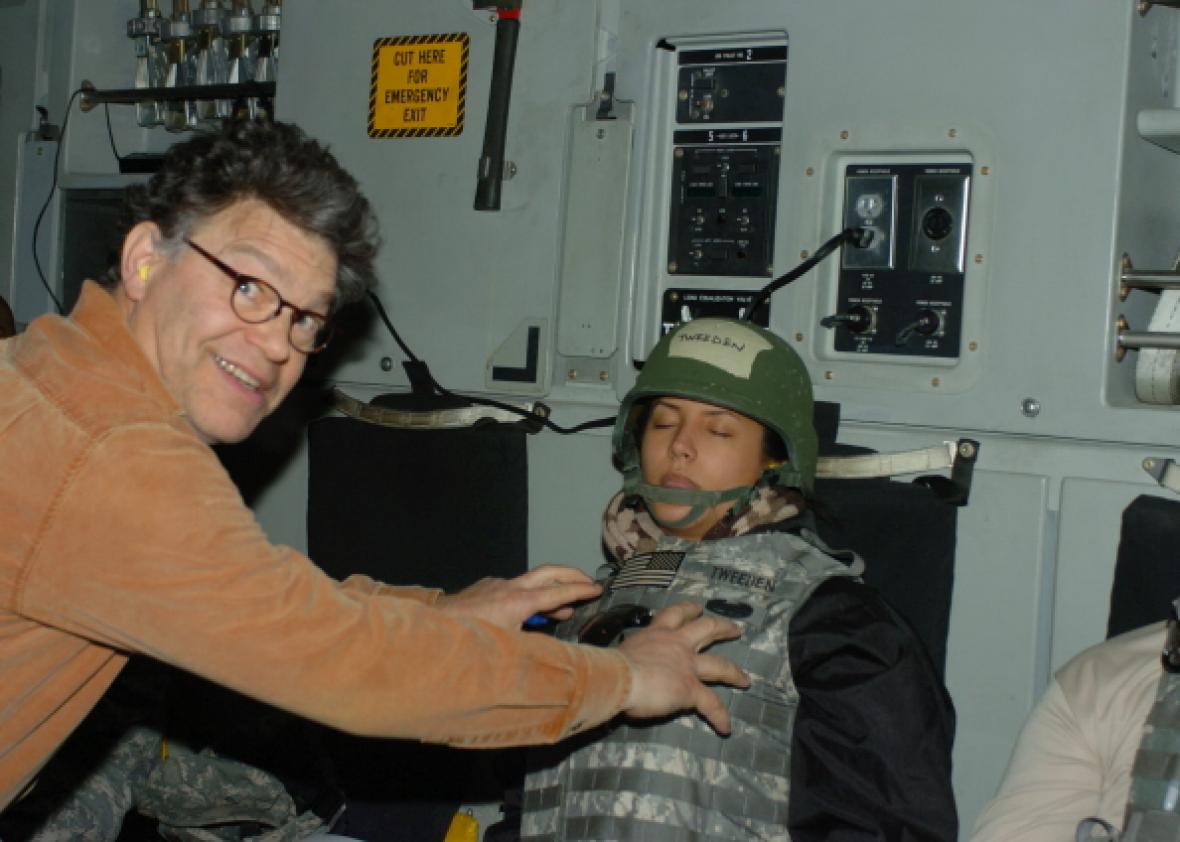 It is a bit difficult to be part of a pro-feminist political party when this photo of yourself is floating around on the tubes!
It looks like the Jew Senator Al Franken's political career is finally coming to an end. A new sexual misconduct accusation against Franken that came out today appears to be the final straw.
Many of his Democrat Senate colleagues are calling on him to step down. This includes a number of Democrat female Senators.
AP:
A top Senate Democrat says he expects Sen. Al Franken to resign Thursday over allegations of sexual misconduct. Another woman has come forward with accusations against the Minnesota Democrat of sexual misconduct.

In a tweet on Wednesday, Sen. Ron Wyden of Oregon said: "I expect that Senator Franken will announce his resignation tomorrow." Wyden tweeted that "It is the right thing to do given this series of serious allegations."

More than a dozen Senate Democrats, led by female lawmakers, have called on Franken to step aside. The nearly simultaneous clamor for the two-term senator to quit comes a day after Michigan Rep. John Conyers, another Democrat, announced his resignation.

Franken's office said in a brief statement that he will have an announcement on Thursday, details to come.
We'll see if he officially steps down tomorrow but it looks like he has no other choice. His position is not politically sustainable. The Democrat party is the party of feminism so there's no way his colleagues could continue to support him without looking like hypocritical fools. How could they support this filthy kike when you have that photo of him groping that sleeping woman's tits and now another sexual misconduct accusation?
#MeToo is the gift that just keeps on giving. It is the greatest thing seeing feminism destroy the very people who have crammed this destructive ideology down our throats. Let's hope this continues for awhile!