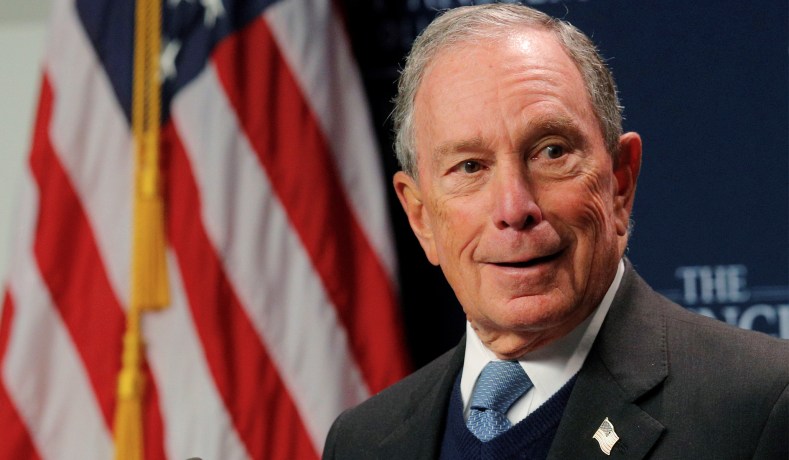 The Jew Michael Bloomberg who was set to run for the presidency, may have gotten some cold feet. His official announcement that was expected a few days ago never happened. And now we hear this news of him planning to spend $100 million on ads attacking the orange man.
New York billionaire Michael Bloomberg, who is deciding whether to launch a Democratic presidential bid, is pouring $100 million into an online advertising campaign attacking President Donald Trump.

The campaign, which targets voters in four general election battleground states — Arizona, Michigan, Pennsylvania and Wisconsin — begins running on Friday, according to Bloomberg spokesman Jason Schechter.

News of the massive investment was first reported by The New York Times. The former New York City mayor has already filed paperwork in at least two states to appear on presidential primary ballots.
There sure are lots of Jews who don't like the orange man. It is pretty crazy that anybody would spend $100 million just to convince people that they should not vote for a certain individual.
But despite the orange man's many flaws, the fact that so many Jews like Bloomberg are trying to bring him down is a big reason why we should support him in 2020.