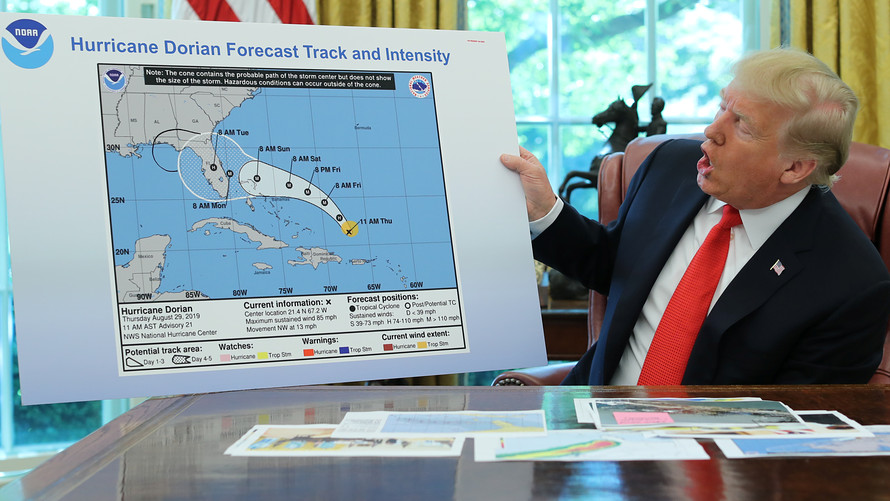 The Jew-run media is making a big deal over how Donald Trump talked about the possibility of Hurricane Dorian hitting Alabama. They are claiming that he's lying, used doctored charts, some nonsense with a sharpie, etc.. It is really quite insane.
Trump has been responding to this nonsense on Twitter.
This was the originally projected path of the Hurricane in its early stages. As you can see, almost all models predicted it to go through Florida also hitting Georgia and Alabama. I accept the Fake News apologies! pic.twitter.com/0uCT0Qvyo6

— Donald J. Trump (@realDonaldTrump) September 4, 2019
Alabama was going to be hit or grazed, and then Hurricane Dorian took a different path (up along the East Coast). The Fake News knows this very well. That's why they're the Fake News!

— Donald J. Trump (@realDonaldTrump) September 5, 2019
This just shows how these assholes in the media will take any minor thing and blow it out of proportion. And if the storm ended up hitting Alabama, they would be attacking him for not warning the public soon enough about the possibility of it hitting Alabama.
It's impossible to win with the Jewish media. Every media outlet run by a Jew should be nationalized with a White man of good character put in charge. All Jews do is spew lies, falsehoods and slander. They do not serve the public interest and need to be dealt with accordingly.