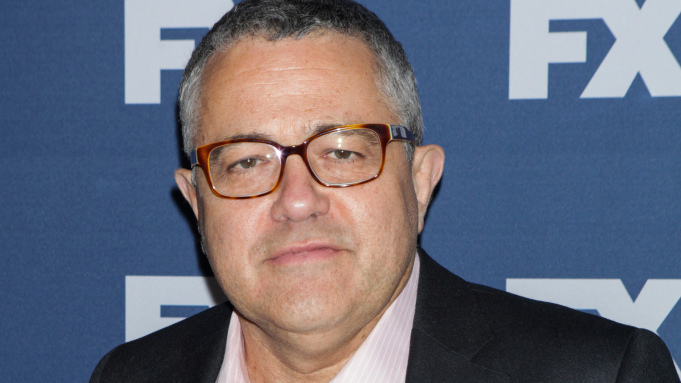 The Jewish propagandist Jeffrey Toobin was fired by the New Yorker Magazine after he was caught jerking off on a Zoom call with colleagues.
He tweeted about it today without mentioning the fact that he was fired for jerking his cock in front of his co-workers.
I was fired today by @NewYorker after 27 years as a Staff Writer. I will always love the magazine, will miss my colleagues, and will look forward to reading their work.

— Jeffrey Toobin (@JeffreyToobin) November 11, 2020
A fellow Jew named Andrew Goldstein claimed that his firing was the result of "cancel culture" and hoped that CNN would not also fire him.
I despise cancel culture. I certainly hope that CNN will not make such a unwise decision. Good luck!

— Andrew S. Goldstein (@AGOLDCO) November 11, 2020
This was not "cancel culture" as this Jew suggested. That is when people are fired, blacklisted, censored specifically because of their ideas or for making a politically incorrect statement. Jews are almost never fired because of "cancel culture." In the case of Toobin, he was not fired for his ideas.
It's not exactly cancel culture. If you are caught jacking off at work, you will be fired, I don't care where you work.

— Kurt Vonnegut's Sphincter (@kurtssphincter) November 11, 2020
Following his dismissal from the New Yorker, I'd be shocked if CNN kept Toobin on board. His value as a propagandist is almost zero now. You can't take a lying Jew seriously to begin with, but you especially can't take a lying Jew seriously after said Jew was caught jacking his dick on a Zoom call with colleagues. That's just the reality of things.